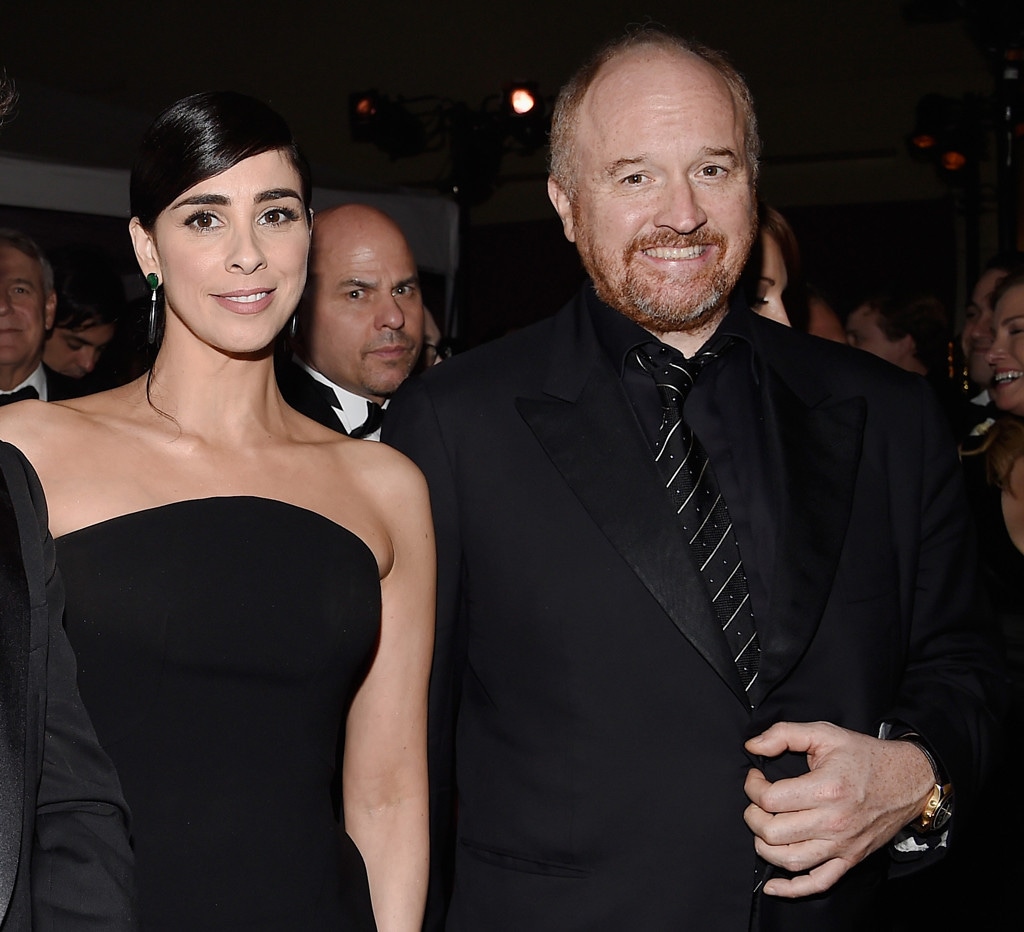 Kevork Djansezian/Getty Images
Sarah Silverman is apologizing to a woman who accused Louis C.K. of sexual misconduct.
Earlier this week, the comedian was trying to support her new Hulu show I Love You, America when she was asked about her close friend. Sarah's comments and perspective would later create a few pop culture headlines.
"I've known Louis forever, I'm not making excuses for him, so please don't take this that way. We are peers. We are equals. When we were kids, and he asked if he could masturbate in front of me, sometimes I'd go, 'F--k yeah I want to see that!'" she recalled in an interview with SiriusXM's Howard Stern. "It's not analogous to the other women that are talking about what he did to them. He could offer me nothing. We were only just friends. So sometimes, yeah, I wanted to see it, it was amazing. Sometimes I would say, 'F--king no, gross,' and we got pizza."
Ultimately, one of Louis' accusers who came forward in a New York Times exposé read some of Sarah's quotes and decided to speak out.
"To be real clear, CK had 'nothing to offer me' as I too was his equal on the set the day he decided to sexually harass me," Rebecca Corry wrote on Twitter. "He took away a day I worked years for and still has no remorse. He's a predator who victimized women for decades and lied about it."
Sarah responded, "Rebecca I'm sorry. Ugh this is why I don't like weighing in. I can't seem to do press 4 my show w/out being asked about it. But you're right—you were equals and he f--ked with you and it's not ok. I'm sorry, friend. You are so talented and so kind."
Back in November of 2017, five women came forward and shared claims about Louis' behavior towards them over the years. He would later apologize to the individuals who came forward in the New York Times article.
"These stories are true," his statement read in part. "The power I had over these women is that they admired me. And I wielded that power irresponsibly. I have been remorseful of my actions. And I've tried to learn from them. And run from them. Now I'm aware of the extent of the impact of my actions."
Louis added, "I have spent my long and lucky career talking and saying anything I want. I will now step back and take a long time to listen."
And while Louis has returned to the stage—where he sparked controversy once again for his surprise appearance—Sarah is optimistic that he can come back.
"I believe he has remorse," Sarah shared with Howard. "I believe he can come back. I just want him to talk about it on stage. He's going to have to find his way or not find his way."