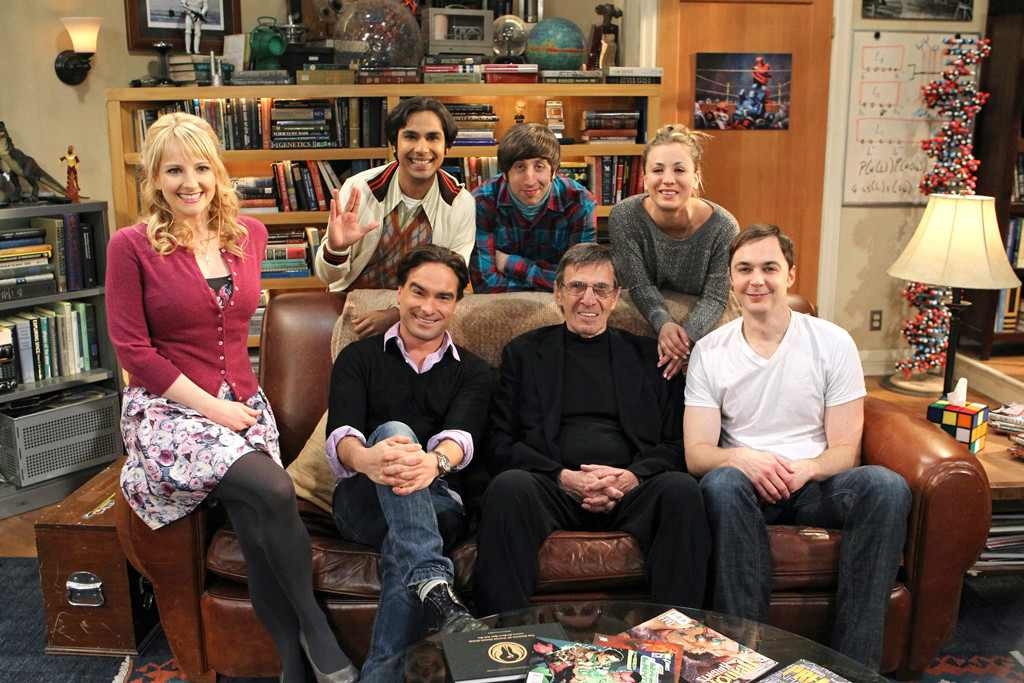 CBS
The Big Bang Theory has enlisted some big names over the years, and we mean big!
In honor of TBBT being named a finalist at the E! People's Choice Awards this year—up for both Show of 2018 and Comedy Show of 2018—we're taking a trip down memory lane and looking at those big guests.
While we are also impressed by Jim Parsons being a PCAs finalist in the Comedy TV Star of 2018 category, we think it's important to note that the secret to the show's success is the chemistry and talent among the entire cast.
Parsons, Kaley Cuoco, Johnny Galecki, Simon Helberg, Kunal Nayyar, Mayim Bialik, and Melissa Rauch all create such a delightful dynamic that it's no wonder faithful fans voted so much for the sitcom.
The main cast however isn't the only thing responsible for The Big Bang Theory's quirky charm.
The series has featured tons of amazing actors, science superstars, and nerdy icons throughout its 12-season run, and since the show does have multiple nods, we had to show these guest stars some love, too!
For starters, the late Leonard Nimoy provided a voice-over for one episode, sending Star Trek fans into a frenzy!
While viewers didn't get to actually see Spock in action, the cast was so thrilled that he was a part of the show that they had to take a precious picture alongside the actor.
Nimoy's iconic appearance hardly even scratches the surface of all the greatest—and geekiest—guest stars The Big Bang Theory has had over the course of the series.
Everyone from Kathy Bates and Stephen Hawking to the late Carrie Fisher and Neil deGrasse Tyson has been on the sitcom.
Some even extended their appearances into recurring roles making fans of the series even more excited to tune in season after season.
So, in order to celebrate The Big Bang Theory being a finalist in multiple categories at the 2018 PCAs, we're reliving the show's craziest cameos below. Enjoy!