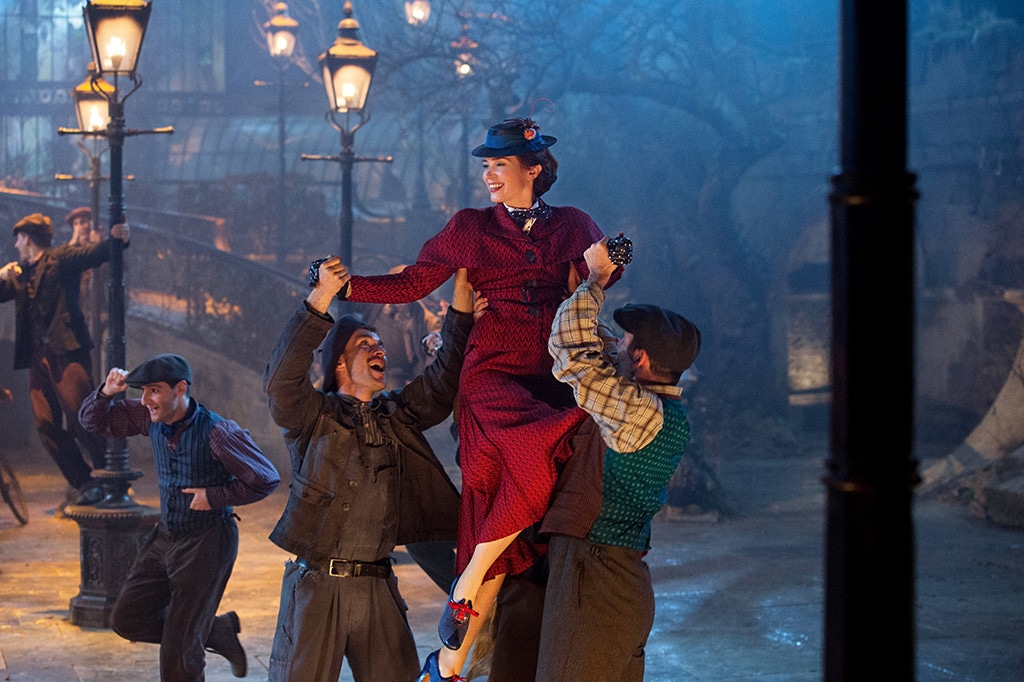 Jay Maidment/Disney Enterprises, Inc.
The new Mary Poppins Returns trailer is, of course, supercalifragilisticexpialidocious.
Last night, Walt Disney Pictures released another look at the upcoming family film, starring Emily Blunt as the magical nanny who returns to the Banks family's home to help siblings Jane (Emily Mortimer) and Michael (Ben Whishaw)—and their own kids—deal with a family tragedy.
The trailer also showed Blunt taking the lead a new song, titled "Can You Imagine That?"
"Some people like to splash and play / Can you imagine that? / Perhaps we've learnt when day is done / Some stuff and nonsense could be fun," Blunt sang in the clip. "Can you imagine that?"
Another whimsical highlight? Dolphins. In the bathtub.
Directed by Rob Marshall, the highly anticipated musical sequel features new original songs by Tony Award-winning duo Marc Shaiman and Scott Wittman (with a musical score by Shaiman). The teaser trailer also appears to include instrumental nods to "Chim Chim Cher-ee" and "Jolly Holiday," two songs featured in 1964's Mary Poppins, starring Julie Andrews in the leading role.
The all-star Mary Poppins Returns cast also includes Colin Firth, Angela Lansbury, Lin-Manuel Miranda, Meryl Streep, Dick Van Dyke (who, of course, was in the first film) and Julie Walters.
Mary Poppins Returns premieres Dec. 19 in theaters nationwide.