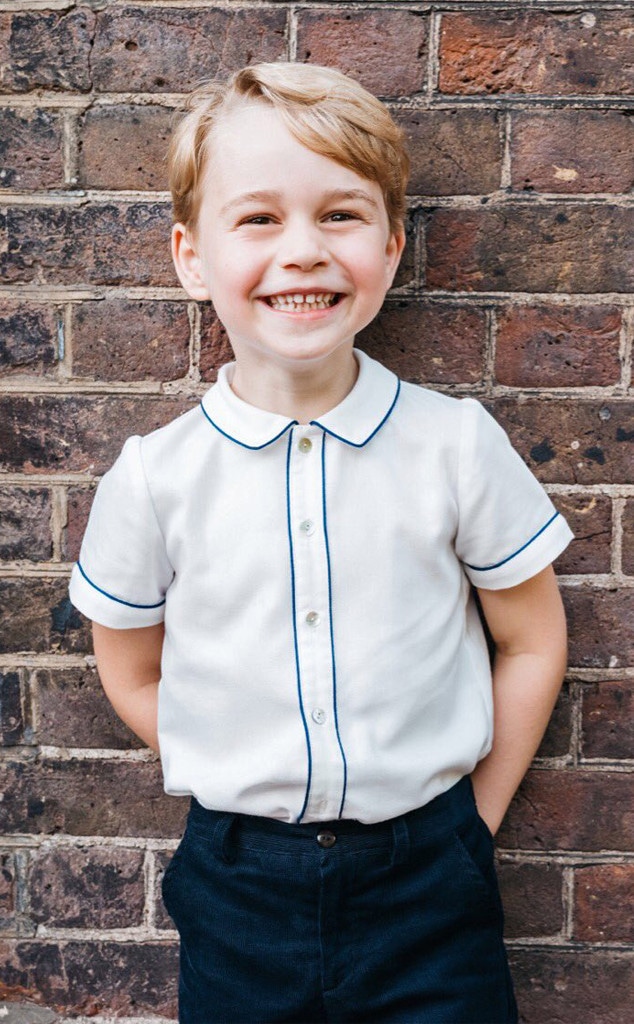 Matt Porteous/Kensington Palace/Twitter
It looks like Prince George received more than just his blonde locks from his late grandmother Princess Diana... he also got her enviable dance skills!
George's dad, Prince William, charmingly revealed the five-year-old is taking dance classes, just like the Princess of Wales did when she was younger. "George is doing dancing as well, he loves it," William boasted while hosting a reception for inspirational teens. The proud father spoke about his son's accomplishments to 14-year-old street dancer Junior, who campaigns against bullying. 
He added, "My mother always used to dance, she loved dancing."
The Duke of Cambridge encouraged the young teen to continue following his passions regardless of what people say, much like his late mother did. "If it's something you love, you do what you love. Don't let anyone else tell you otherwise. Keep at it," William said.
While the Princess of Wales was well-known for her charitable deeds and daring fashion, not many people remember or know of Diana's talents onstage. One time, she managed to surprise Prince Charles and supporters of the Royal Opera House with a vibrant jazz/ballet routine to the tune of Billy Joel's "Uptown Girl." The performance was meant to be an ultra-exclusive appearance, but photos of Diana pirouetting across the stage were eventually leaked. 
Then there was the very memorable and public dance Diana shared with John Travolta at one of President Reagan's White House galas in November 1985. The Princess and the Grease actor dazzled the crowds for a near 15 minutes as they whirled across the dance floor. Princess Di wore a striking off-the-shoulder black gown. And in the decades following Travolta would continue to rave about the experience. He once said, "That was one of the highlights of my life, so that's probably the best moment of the '80s."
It's a tough act to follow, but we have all the confidence in Prince George. After all, he is her grandson!