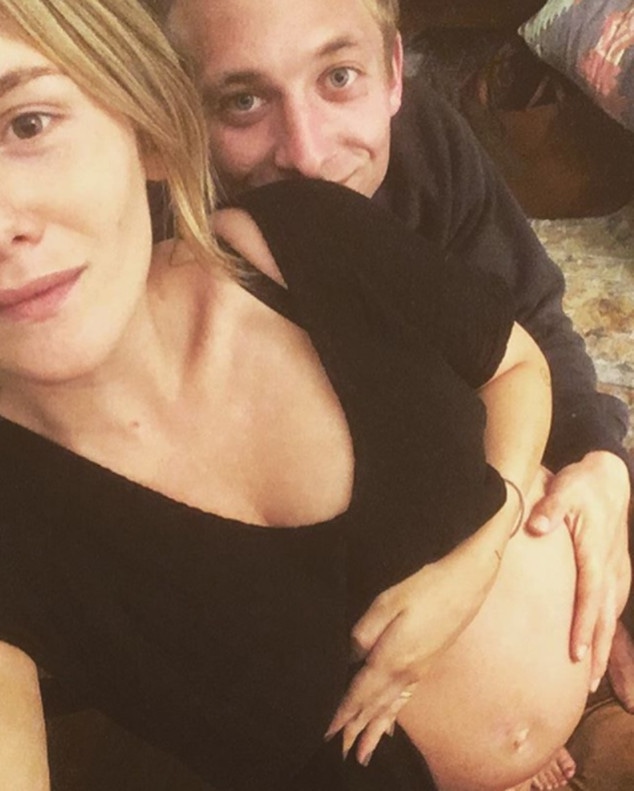 Instagram
Congratulations are in order for Jeremy Allen White and Addison Timlin!
The Shameless star and his longtime girlfriend welcomed their first child into the world on Saturday. They announced the happy news on Instagram. Their new daughter's name is Ezer Billie White.
"Ezer Billie White 10.20.2018 Welcome to the world baby girl, it just got so much brighter," Timlin wrote on Instagram. The Zero Hour actress shared two photos on social media: one of White holding Ezer and smiling, and the other of Timlin resting with their baby on her chest.
The couple announced back in June that they were expecting their first baby.
They divulged the news on a day with special significance, too. "We made a baby and my heart is bursting at the seams," Timlin described on Instagram. "Today is my birthday but my wish already came true. This is 27 and the best is yet to come."
Talk about a birthday celebration!
White posted something similar that same day. He took a photo of their door filled with pictures of them on it. Photos of Timlin's sonograms are also visible as well as a "Happy 1st Mother's Day" card.
Both Timlin and White starred in the 2008 film Afterschool together. 
Since their pregnancy announcement, both parents have been posting about their baby all over social media. In one sweet picture, the two of them posed on the field at a Chicago Cubs game. White kissed her baby belly while she smiled.
On Oct. 4, Timlin posed alongside fellow Hollywood star Dakota Johnson, who held a bowling ball in front of her stomach to mimic a baby belly. "Happy birthday to my baby's godmother," Timlin wrote.
Congratulations to the new parents!