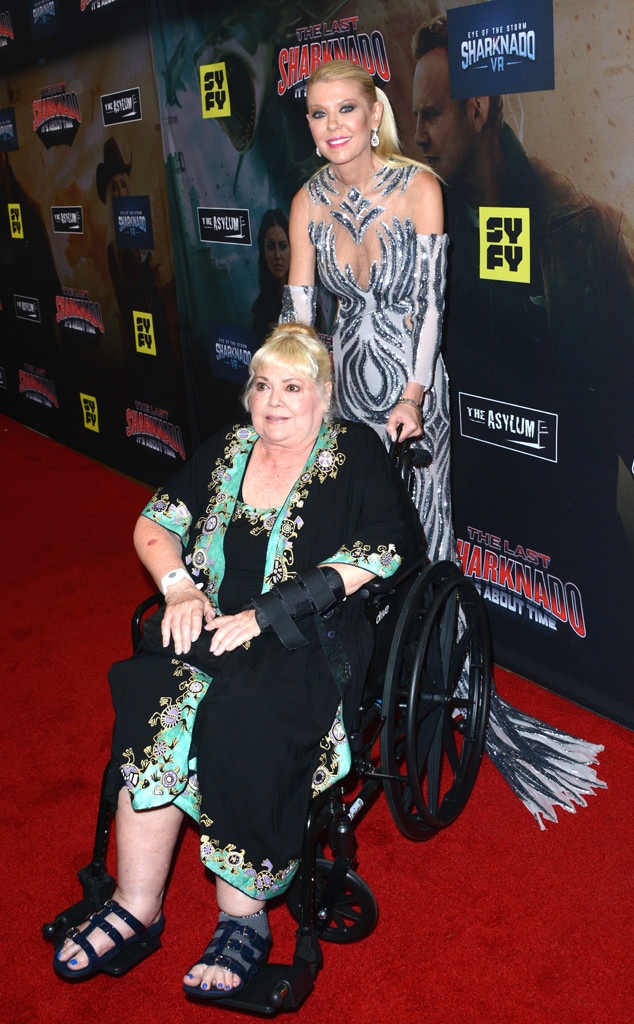 Albert L. Ortega/Getty Images
Tara Reid is mourning the loss of her mother Donna Reid, who has died less than two years after the actress' father passed away.
The 42-year-old American Pie and Sharknado actress, whose middle name is Donna, revealed the news on Saturday in a tribute post showing her parents on their wedding day.
"Today has been one of the most heartbreaking days of my life. My mother Donna Reid just passed away," Tara wrote. "My heart breaks - who am I gonna call everyday, what do I do? 2 yrs ago I lost my father and I never felt such a pain. Now I just lost my mom. But the one thing I know is they are together again. Mom & Dad, I love you! RIP, your baby girl Tara."
Donna was 71. The cause of Donna's death was not made public, but she had battled health problems for several years prior to her death. In addition to Tara, she is also survived by sons Tommy and Patrick and daughter Colleen.
Just two months ago, Tara brought her mother, who was in a wheelchair, to the premiere of her latest film The Last Sharknado: It's About Time.
"So thankful my mother was able to come down the red carpet with me," Tara wrote on Instagram at the time. "She's been extremely sick just got out of the ICU. It has been a very hard year also with having my father pass away. It truly meant the world to me #iloveyoumom #sharknado6."
Donna's death comes a week after Tara made headlines when she was removed from a Delta flight after causing a "disturbance" prior to takeoff.
Tara's father Thomas Reid died in December 2016, at age 76.
"Today, I've received terrible news that my father, Thomas Reid, has passed away," she wrote on Instagram at the time. "He was a man full of life, love, wisdom, and strength. He was not only fun and in good spirits, but he was also one of the best story tellers I've ever heard. My dad was so supportive, kind, strong, and my hero. He was my heart, my soul, and my entire world. I love you and will miss you so much daddy! #RIPDADDYREID."