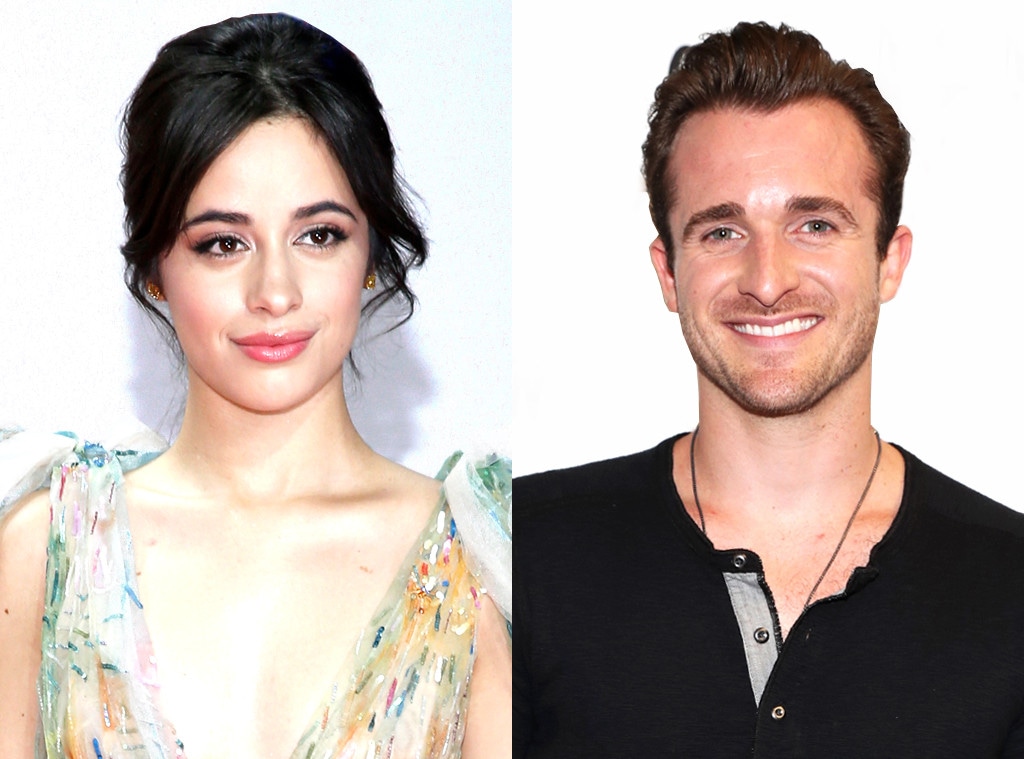 Eric Jamison/Invision/AP, Cindy Ord/Getty Images for Cosmopolitan
Camila Cabello is serving more than just looks to her fans. 
The songstress and her English boyfriend, Matthew Hussey, showed a little PDA at an airport in Santiago, Chile, per her fans' request. In a video, the two are seen diligently going through security, Camila's fans shouted, "Beso," which is spanish for kiss. So, the singer quickly planted a smooch on Matthew's lips, causing the crowd to roar with delight.
Camila and Matthew are no strangers to showing their affection in view of the public. Over the summer, the pair jetted off to Spain for a short getaway and were spotted canoodling in a Barcelona park. At the time, a source said, "They are a sweet couple and seem very happy together... A little silly at times, but fun. They have fun together."
News of the singer's relationship with the dating coach came out earlier this year, after the two were spotted on a romantic getaway to Cabo, Mexico, where they frolicked on the beach. 
Watch:
Camila Cabello Reveals 2018 MTV VMAs Date
At the beginning of their relationship a source told E! News, "It wasn't something she expected, but she knew of him and really enjoys his work."
After the secret was out, the singer publicly gushed on The Dan Wootton Interview podcast about how she's "never been happier" then in her relationship with the Brit. Although she added she still feels difficulty in "letting go of that privacy" she had before she soared to fame. 
And with their latest public smooch, it looks like Camila is getting comfortable with pulling back the curtain just a little... or she just really wanted a kiss.