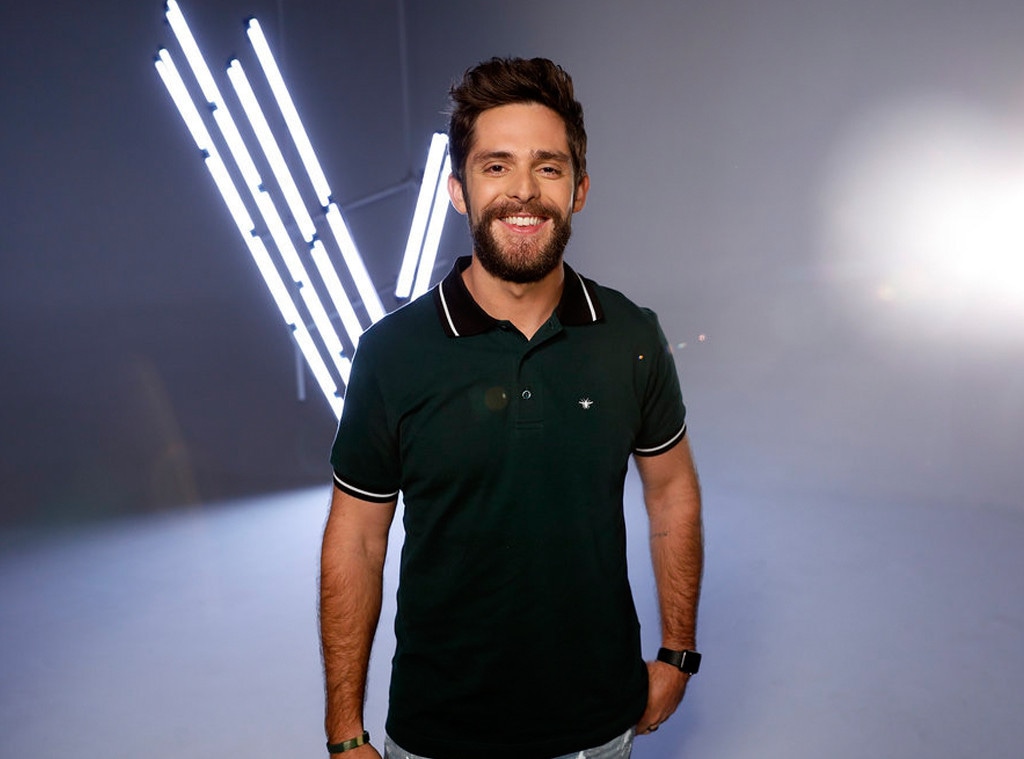 Trae Patton/NBC
Thomas Rhett wouldn't change his family for the world.
It's no secret that the country music singer's life has changed in more ways than one after marrying Lauren Akins.
On the home front, the happy couple adopted Willa Gray Akins from Uganda and soon after welcomed Ada James. And when it came to his music career, Thomas Rhett exploded thanks to hit songs including "Craving You" and "Marry Me."
One song, however, captivated music fans of multiple genres for its personal lyrics, heartfelt music video and special message. Oh yes, we're talking about the track "Life Changes."
In video obtained exclusively by E! News, Thomas Rhett took a break from advising Kelly Clarkson's contestants on The Voice and went behind the song that people can't get enough of. At the same time, fans get to see a whole lot of family moments that will make anyone say awwww.
"It's cool to see how much people can relate," Thomas Rhett shared in the clip. "Everybody has things crazy that happen in their lives."
He continued, "I really just tried to talk about what I knew from either my experience or from my friends' experiences. To me, that's what country music is. It's a genuine story about something you've experienced."
For the past several months, the Grammy nominee has also been hitting the road with his entire family. And while some may think he is living the rock star life, having two kids makes a tour experience a little different.
"The days are not as rock star as you'd think. It's very waking up at 6 and trying to figure out activities to do so your kids don't go bonkers sitting on the bus all day," he confessed. "'Life Changes' is basically just a page out of a journal and having something that personal and vulnerable—not only be on the record but a single that radio is playing—it's a very special feeling."
Make sure to watch the video above to hear more about the meaning of "Life Changes." And tune-in for new episodes of The Voice as the Battle Rounds continue Monday and Tuesday at 8 p.m. only on NBC.
(E! and NBC are part of the NBCUniversal family)