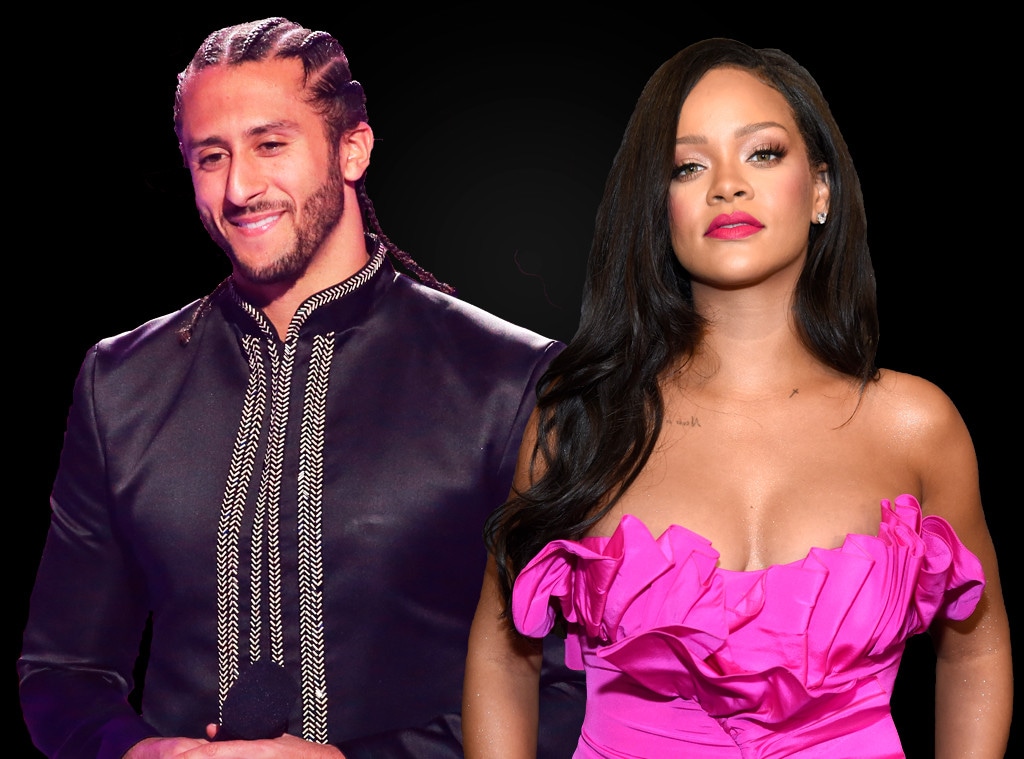 Leon Bennett/Getty Images, Kevin Mazur/Getty Images for Fenty Beaut
Rihanna was not interested in taking a bow at the 2019 Super Bowl—and Colin Kaepernick reportedly had something to do with it. 
The 30-year-old professional quarterback sparked headlines, controversy and backlash back in 2016 after he opted to kneel during the United States national anthem in peaceful protest of police brutality and racial inequality taking place around the country. The move immediately incited debate, with critics like President Donald Trump calling for anyone who took a knee to be fired.
Kaepernick, currently a free agent, filed a grievance against NFL owners in October 2017, arguing that the NFL and its owners "have colluded to deprive Mr. Kaepernick of employment rights in retaliation for Mr. Kaepernick's leadership and advocacy for equality and social justice and his bringing awareness to peculiar institutions still undermining racial equality in the United States."
Michael Zagaris/San Francisco 49ers/Getty Images
In May, NFL Commissioner Roger Goodell announced a new policy in which all league and team personnel are expected to stand and "show respect" for the flag and the Anthem. Those who choose not stand may stay in the locker room during the performance, but a club will be fined if personnel does not stand on the field. 
According to a new report from Us Weekly, the nine-time Grammy winner was offered the halftime show for the upcoming Super Bowl, but declined in support of the athlete. 
"They offered it to her, but she said no because of the kneeling controversy," a source told the magazine. "She doesn't agree with the NFL's stance."
Per ET, Pink was also reportedly offered the show, but negotiations allegedly took too long and both women decided to "move on."
E! News has since learned Maroon 5 will headline the halftime show in Atlanta come February 3. 
If anyone had hopes of a Maroon 5 and Rihanna reunion for "If I Never See Your Face Again," it's time to let them go.