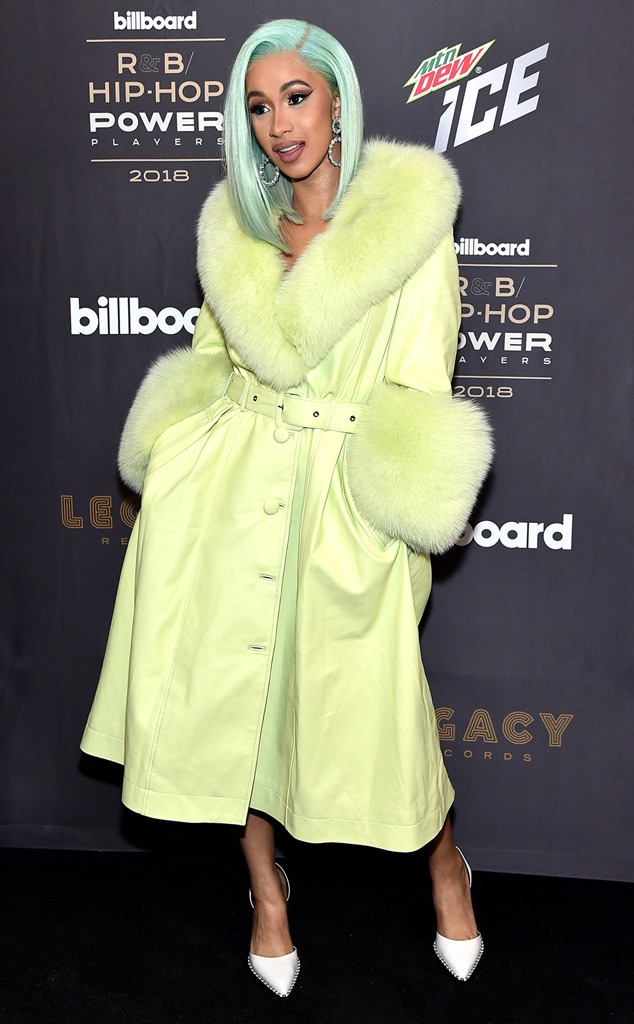 Theo Wargo/Getty Images for Billboard
Cardi B is giving the ladies a weird and hilarious excuse to stop waxing their upper lip. 
The candid rapper dropped some sage wisdom on her Instagram followers on Thursday, although it is unclear how accurate the info actually is. Cardi said, "You know, as I get older and I wax more I notice that my mustache is getting thicker, but it's cool though, cause bitches with good mustaches got good p---y."
Okurrr!
Cardi's hypothesis was seconded by one of her friends, who responded, "You right, bitch."
The "I Like It" performer is no stranger to making outrageous statements in public. On Wednesday night, Cardi got real about the difficulties of childbirth when she went on Jimmy Kimmel Live!. "Nobody told me they were going to stitch my vagina...People just be like, 'Oh, you know, when you give birth, it's gonna hurt,' but nobody tells you that like your vagina," she said after revealing her vagina ripped. Ouch!
To remember more of Cardi B's OMG moments, check out the gallery below!