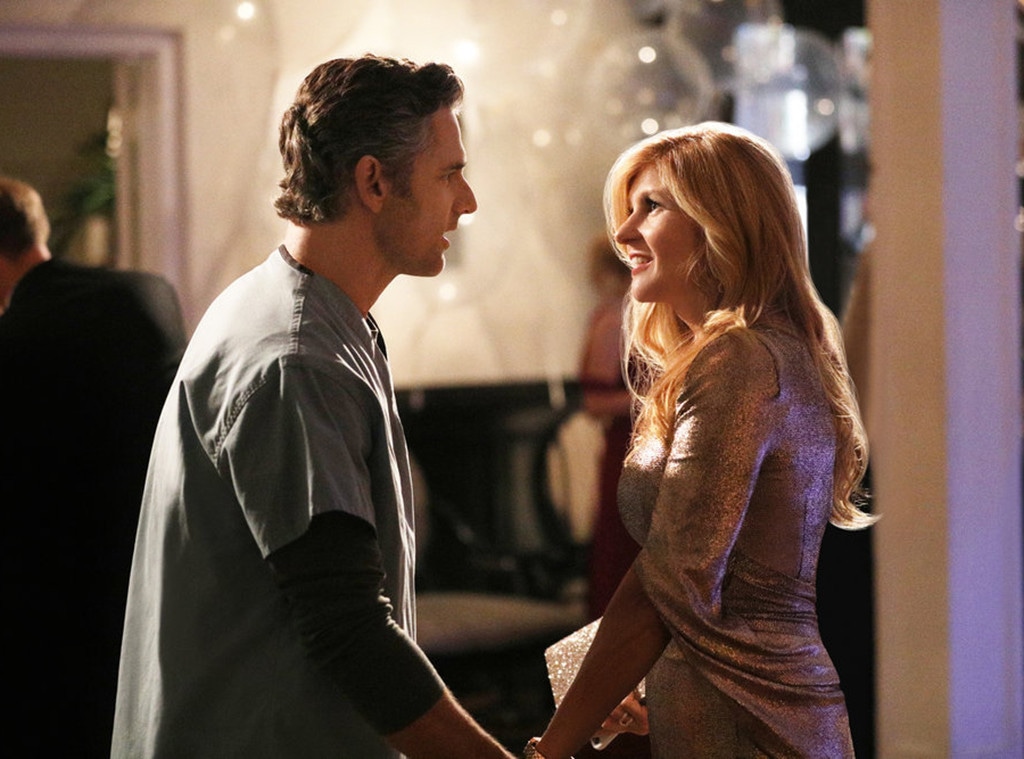 Bravo
Turns out Bravo's upcoming limited series is not just  a series of incredible shots of Connie Britton. 
Dirty John tells the (terrifyingly true) story of a woman caught up in a toxic relationship with a man who is not who he first appears to be, and that is made pretty clear in the latest, much longer trailer, which you can watch below. Like sure, he's a "doctor' who calls you beautiful and says you're an artist and takes you dancing, but he also suggests taking your suspicious daughter out with a very specific kind of gun and has a really creepy way of winking. 
Hopefully, Connie Britton and her TV daughters can get themselves out of this very bad situation before things get too creepy, because we've already watched Connie Britton die at least twice on TV and we're not here to do it again. 
The show is based on a true story, chronicled in a podcast and feature series by the LA Times about a very real woman and successful interior designer named Debra who meets a "doctor" named John, falls in love, and then discovers he's a very creepy con man. It's worth a read or a listen, unless you'd rather watch the show unspoiled. Trust us—there are some moments in this story that will leave you shook. 
Dirty John premieres November 25 on Bravo. 
E! and Bravo are both part of the NBC Universal family.