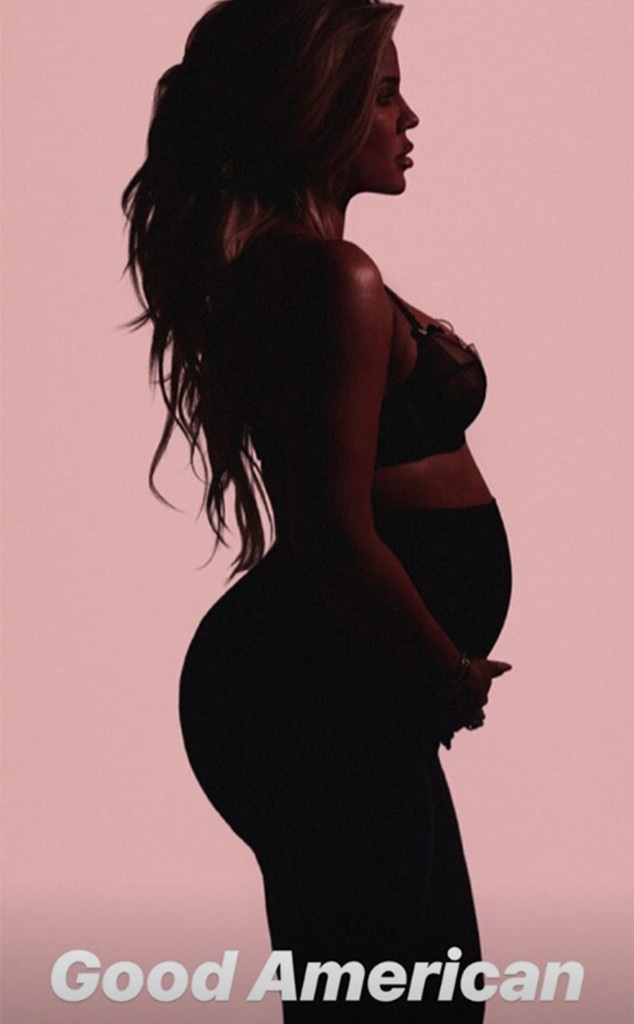 Instagram
Khloe Kardashian is feeling thankful as she celebrates a major milestone—the two-year anniversary of the launch of Good American, the denim and other apparel company she co-founded.
The 34-year-old Keeping Up With the Kardashians star shared on her Instagram Stories on Thursday pics of her visiting a factory where the clothes are produced as well as throwback images of her posing in her brand's maternity jeans while pregnant with her and Tristan Thompson's daughter True Thompson, who is now 6 months old.
"There's not a day goes by that I don't think God for every single blessing, trail and tribulation that I've been through," Khloe wrote. "All have brought me to the place I am today and I am thankful for that! I cannot believe that our baby company is two years old today. To every single person that has had anything to do with Good American I bow down to you with the ultimate gratitude!"
"The blood, sweat and tears that have gone into our company has been worth it all and we are only two!!" she continued. "We will continue to be a driving force in knocking down stereotypes and barriers! We will continue to stand by our mission of size exclusivity! When a brand makes a mission statement to be size inclusive, it's empowering to all women. It affirms that you have worth and should be visible and seen in society."
Earlier in the day,  Khlow shared a couple of viral quotes: "God, goals, growing & glowing" and "I'm not for everyone but once you taste my energy, you'll always be thirsty."
The reality star is a big fan of viral quotes and has increased the frequency of such postings in recent weeks.
On Tuesday, she posted on her Instagram Stories, "The day you plant the seed is not the day you eat the fruit."
This past Saturday, she shared on her Instagram Stories a cryptic viral Oprah Winfrey quote that read, "Every single choice we make is either going to enhance the spirit or drain it. Every day, we're either giving ourselves power or taking it away."
Khloe later wrote, "Blessed, thankful and focused."
On Sunday morning, she posted two more viral passages: "Life doesn't give you what you want. It gives you what you work for" and "Once a man was asked, 'What did you gain by regularly praying to God?' The man replied, 'Nothing…but let me tell you what I lost: anger, ego, greed, depression, insecurity, and fear of death.' Sometimes the answer to our prayers is not gaining but losing; which ultimately is the gain."
Watch Keeping Up With the Kardashians on Sundays at 9/8c only on E!