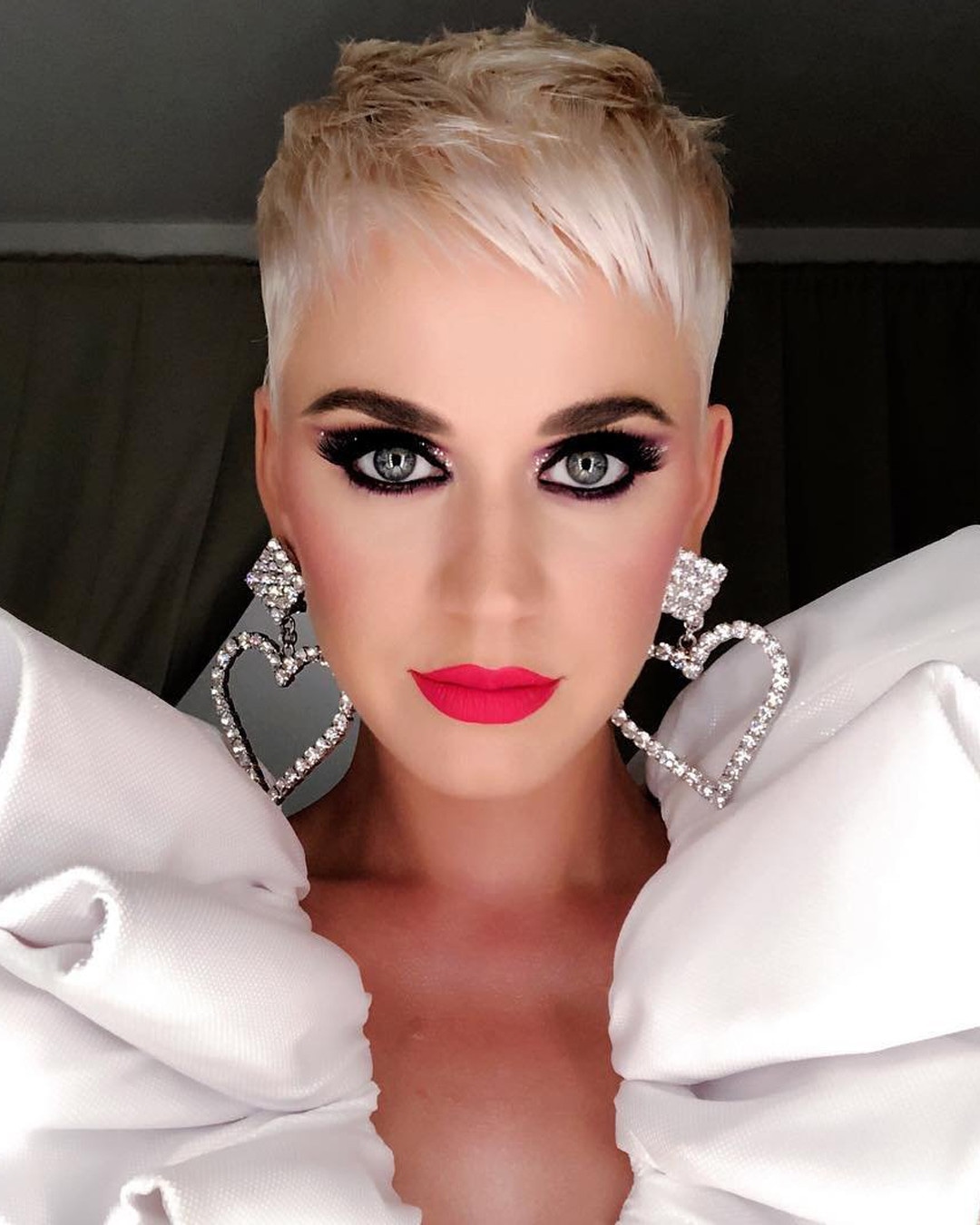 Instagram
According to celebrity hairstylist Rick Henry, bad weather doesn't have to come between you and great hairstyles.
As fall brings cooler temperatures, rain and wind, messy buns seem like the only option to battle weather woes. However, this hair pro, who has ample experience traveling all over the world with celebs like Jessie James Decker, Katy Perry and Brittany Snow, has simple solutions to keep your tresses hydrated, healthy and stylish.
First and foremost, the pro recommends finding the right products: "I always love to start off with some kind of a heat protectant, some kind of almost like a primer before I dry the hair," he said, claiming the Joico Brilliant Glow Brightening Oil as his favorite at a lunch in celebration of Joico's The Blonde Life collection. "This is actually going to coat the hair so it keeps it soft and beautiful and glow-y. I always like to start with like a quarter size in my hand, put it through mid to ends and then blow dry it as normal."
But, let's be honest, leaving the house looking good is only a quarter of the battle when you're faced with bad weather. Maintaining your look throughout the day is the hard part. While the hair pro is constantly refreshing her clients' looks, for those of us lacking glam squads, he suggests tools that are affordable and fit in most purses.
Here's the thing, however, these tools don't promise a look of perfection—they make your hairstyle, no matter its state, look intentional and stylish.
Emma McIntyre/Getty Images
"To make it look intentional, if you've got frizz, you know sometimes there's no fighting it," he told E! News. "So, I always say, there's a half-inch flat iron—it's a little baby travel flat iron. I'd go through and just go over your hairline. If your hairline is smooth and it looks fresh, all this big hair will look done and it looks like you meant to do it...Even if you're doing a big, wavy, curly hair or something, I always go over the hairline and it opens up their face, and it lasts all day for me."
The second tool on his list of must-haves for midday refreshes is available at your local dollar store: "I have a toothbrush in my kit that I carry with me and I love it. It's with me everywhere."
You don't need much more than that, because according to Rick, his client Jessie and Jennifer Lopez, big hair is better (See: Her look at the AMAs, courtesy of Rick).
Prior to the event, "I had given her snapshots and all of these references of what might look good," he continued. "It was all of these up high ponytails and there was a half-up, half-down pony [on J. Lo] and we both were like, that J. Lo look is amazing. Let's do something similar, not exact, but similar… Jessie's still a country girl, you know? She likes that big hair. I'm a big fan of volume."
While Jessie's flawless hair wasn't affected by the weather, her style comes courtesy of another product: Joico Body Shake, which "creates the extra volume."
Whether you decide to create volume in the morning or the weather creates it for you, at least you'll look good.