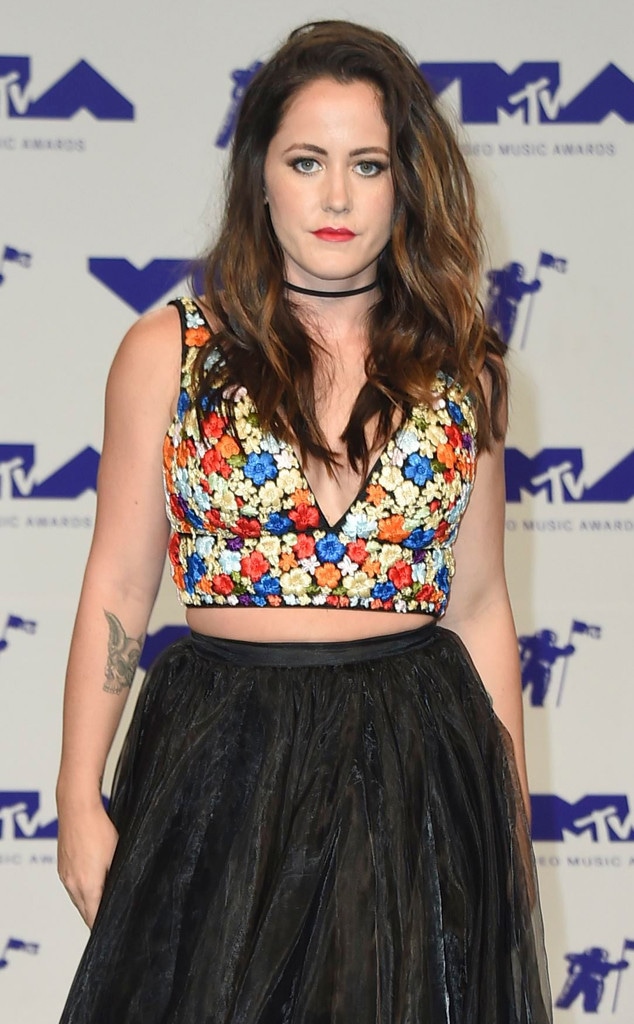 Invision/AP/Shutterstock
Teen Mom 2 star Jenelle Evans was hospitalized over the weekend after police responded to an incident at her and husband David Eason's North Carolina home, reports say.
The chief of 911 operations for Columbus County told E! News that officers were sent out to the house on October 13 to investigate a report of "an assault."
"Once they arrived, they advised her proper legal actions to take," the chief said. "An ambulance was called and then cancelled because she said she was going to the ER in a private vehicle."
A rep for Jenelle told People that the 26-year-old reality star "had friends over Saturday night and they had a bonfire on her property" and that "Jenelle ended up tripping and falling by the fire."
David, 30, has not commented.
The chief had told People that two officers had responded to a 911 call that a female made from the house just before 10 p.m. and which was "called in as an assault." A spokesperson for the Columbus County Sheriff Department told E! News no incident report was taken that day for Jenelle.
Gregg DeGuire/Getty Images
Jenelle and David have been married for just over a year and share a 1 and 1/2-year-old daughter, Ensley. Jennelle also has two sons from previous relationships and David has a son and daughter.
Earlier this year, David made headlines when he was fired from Teen Mom 2 over homophobic tweets. Evans had defended him, saying, "David doesn't hate people from the LGBT community. My old manager was gay and used to be one of me and Davids close friends. We attended Farrah [Abraham]'s birthday in Miami with a lot of LGBT people there and he didn't act in any type of way. We went had a good time and left. We are sorry for the comments that were made."
—Reporting by Alli Rosenbloom