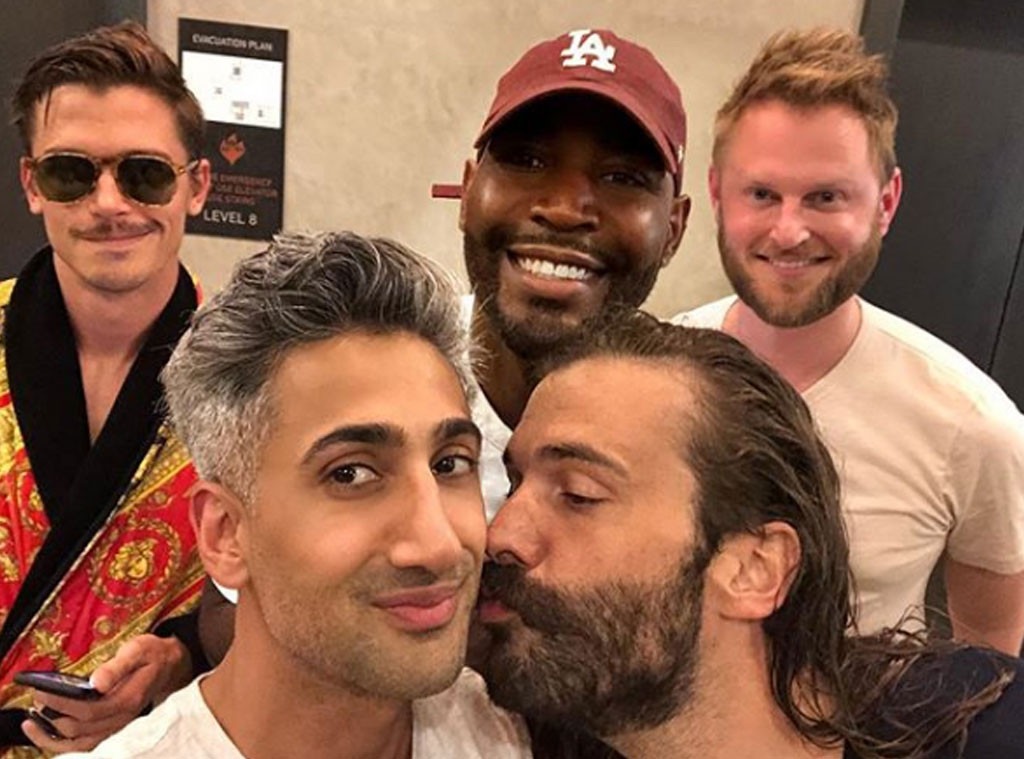 If friendship FOMO wasn't a thing before, it definitely is now!
We've been addicted to the Queer Eye revival ever since it first graced our TV and computer screens—courtesy of Netflix—so it comes as no surprise that the popular program is a finalist in multiple categories for the 2018 E! People's Choice Awards.
The inspiring series is up for Revival Show of 2018, Reality Show of 2018, Bingeworthy Show of 2018, and Anotni Porowski is even up for Reality TV Star of 2018.
The tear-jerking, heartwarming stories definitely swayed voters in favor of the makeover show, but it might be the friendships between cast mates that really sold viewers on the series.
We definitely have to credit Porowski's darling dynamic with his fellow co-stars, Bobby Berk, Karamo Brown, Tan France, and Jonathan Van Ness for much of the show's success.
The Fab 5 have such a fierce friendship that we wish we could crawl through our screens and join them on their emotional adventures.
However, until that becomes scientifically possible, we're lucky enough that the guys are constantly sharing sweet snaps together to fuel our Queer Eye obsession.
We've been cyber-stalking the Queer Eye cast since the series first premiered and we can't help it. Their moments together are so freaking cute!
If we're being completely honest, we don't really care that stalking isn't exactly a good thing, because with friendships like the cast of Queer Eye has we are hooked on their Instagram accounts and we don't care who knows it.
After all, we need some quality content for our friendship vision boards, duh.
Anyway, there are endless amounts of uploads flaunting the boys' bromance on social media, which is why we're shining a spotlight on it below. You're welcome.
While voting may be closed for this year's ceremony, you can still check out the PCAs when they air on Sunday, Nov. 11 to see what the Queer Eye guys wear, what photos they post and if they win!