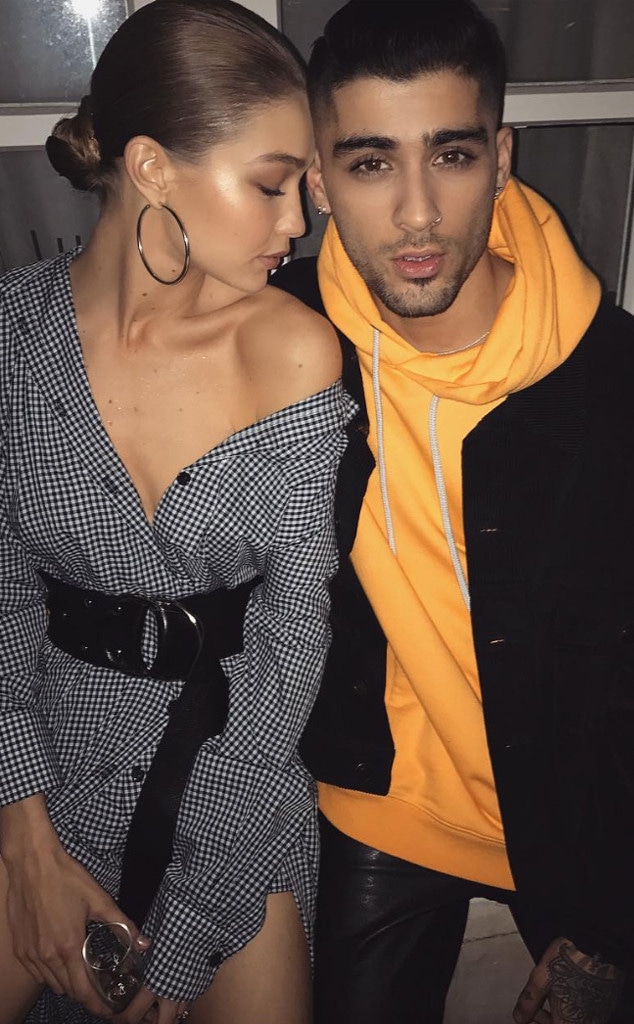 Gigi Hadid/Instagram
Zayn Malik just dropped his latest track, "Fingers."
The One Direction alum sings about love and needing a certain someone in his new song, released Thursday morning. "F--ked and I want ya/Looked and I loved ya/Stuck, now I need ya/Hopin' I'd see ya," Zayn, who has been in an on-off relationship with Gigi Hadid for about three years, sings on the track. "I've been f--ked and I want ya, I can't even text ya/'Cause my fingers ain't broken, but my heart is/If you wanna let me know where you hiding/I could come and love."
Zayn later sings, "What did I tell ya? Typo said I loved ya/Didn't mean what I was saying/No, I wasn't playing, just confused/Was tryna play it smooth."
Zayn and Gigi, who started their romance in Nov. 2015, called it quits in March but got back together a month later.
Over the summer, a source told E! News that the 25-year-old singer and the 23-year-old supermodel are in a "much better place" in their relationship.
"Gigi and Zayn are in a much better place since splitting," the insider shared. "They needed the space apart for a bit and are now are giving things a second chance. They are very happy together and everyone around them can see it."
Listen to Zayn's new song "Fingers" above!