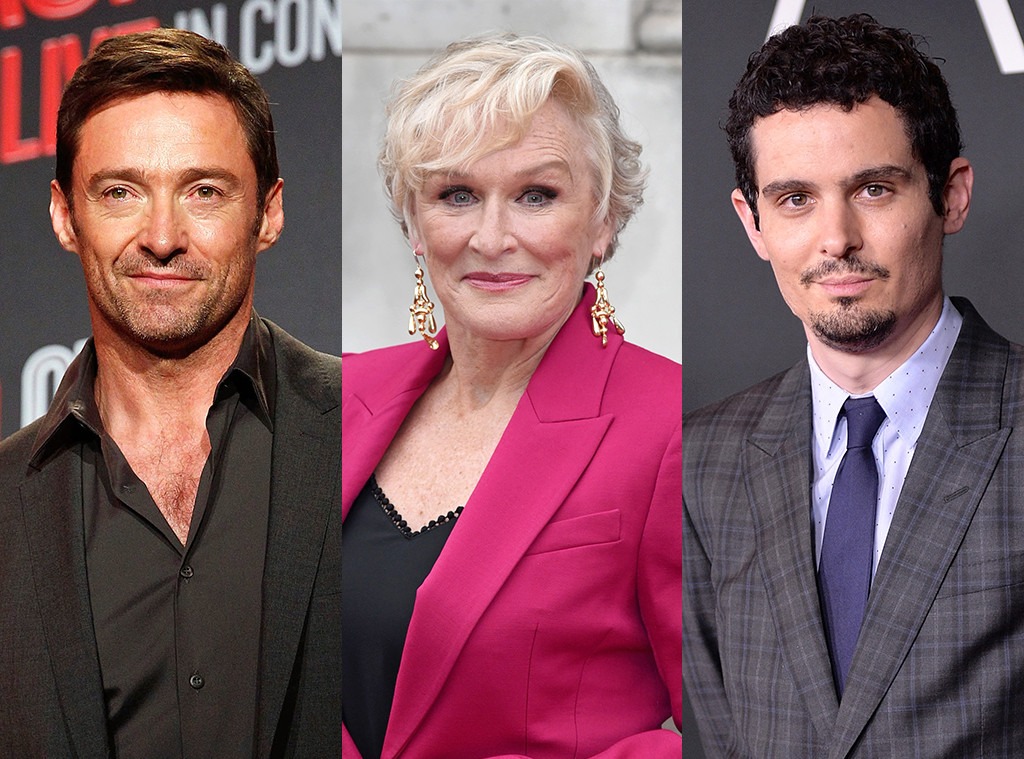 Getty Images
Hugh Jackman, Glenn Close and Damien Chazelle are among the lucky A-listers that are going to be honored at the Hollywood Film Awards this year.
The X-Men star is taking his rightful place as Hollywood Film Actor at this year's awards. He is being honored for his work in the new drama The Front Runner.
Furthermore, Damien Chazelle continues his success with the honor of Hollywood Director award following the success of the film First Man. The French-American creative has swept many categories at prominent award shows in recent years for his work on hit movies La La Land and Whiplash. He is posed to continue his winning streak with this award under his belt as we head into awards season.
And last, but certainly not least, is actress Glenn Close who is taking home the award for Hollywood Film Actress. This year, she starred in the film The Wife, alongside Jonathan Price and Christian Slater.
Twentieth Century Fox Film Corporation
These stars and more will be formally honored on Nov. 4 at the Beverly Hilton Hotel for the 22nd annual Hollywood Film Awards.
Included in the honorees for the Breakout category is the cast of this year's hit film Crazy Rich Asians. 
Congratulations to all the honorees.