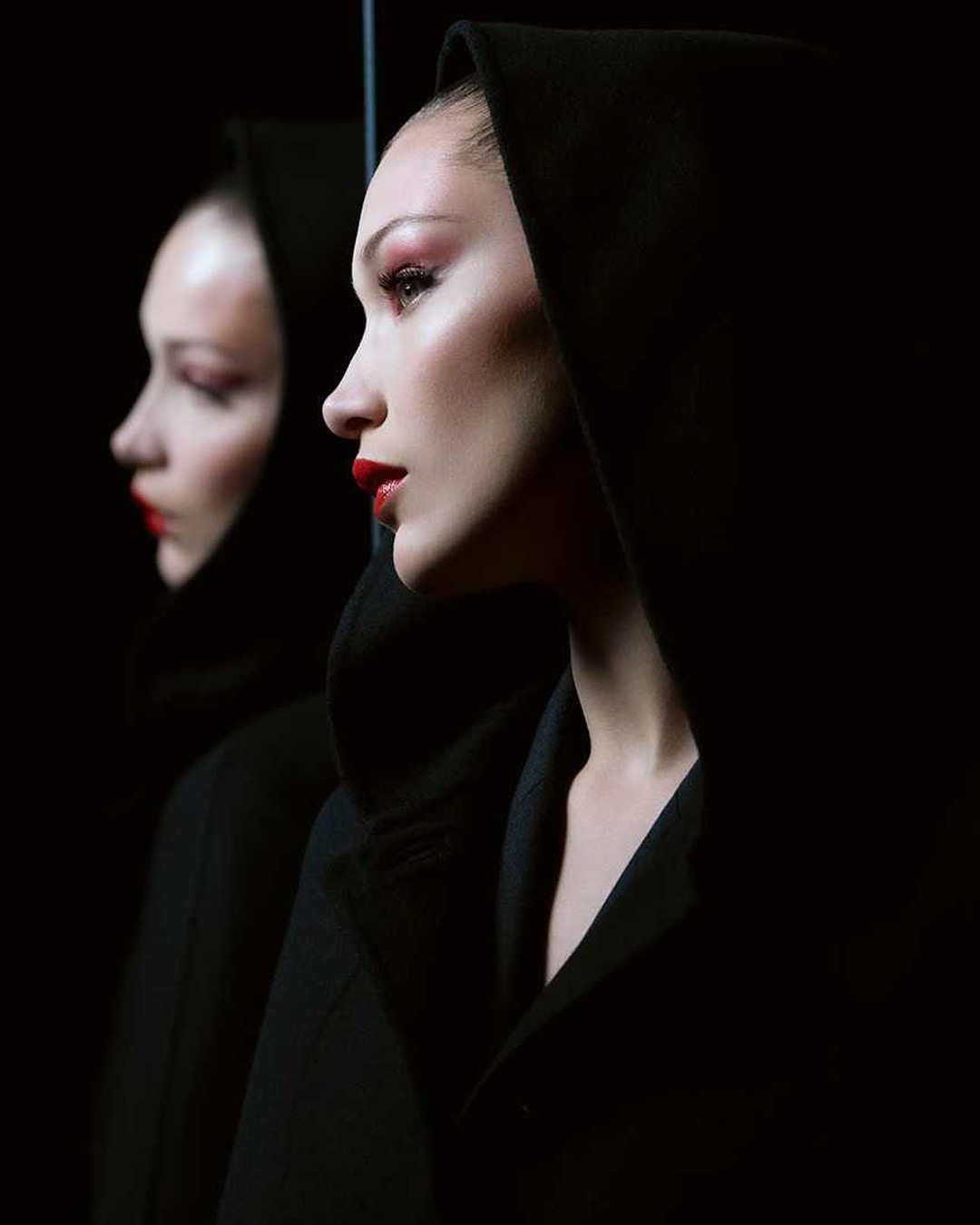 CHRISTIAN DIOR PARFUMS
Bella Hadid has turned over to the dark side.
With Halloween in a couple of weeks, the model is revealing her spooky dreams in a short film in partnership with Dior Makeup. "The Beauty of a Dark Dream," the title of the thriller, is the work of the brand's Creative and Image Director, Peter Phillips, and includes three scenes—each with its own makeup look. 
"With this psychedelic tale, the House of Dior invites you too, to dare a spectacular transformation for a night of mystery, when anything goes," the press release stated.
While we typically associate the brand and Bella for glamorous and borderline angelic looks, the new project takes a new direction with its haunted tale. However, even with dark and spooky aesthetic, the model manages to look sultry and flawless, which is, in all honesty, the goal of Halloween makeup. 
The first look, included in the scene titled, "The Stairs," pays homage to red lipstick's reputation of being dangerous, bold and sexy. Using its iconic Rouge Dior 999—referred to as a "deeply obsessive red"—Bella wears a mysterious look, marked by a bold lip, black eyeliner and red nails. This is the most versatile makeup of the three looks, and can be recreated for a number of villain-inspired costumes. 
In the following scene, "The Mirrors," she amps up her look by adding a red eye shadow and Dior Rouge Blush 999 to her cheeks—a more advanced makeup look than the one in "The Stairs," yet still doable at home. 
The model reveals the most advanced look in final scene, "The Dream." Complete by geometrical shapes, using matte white and black eyeliner and a glossy red pigment. It's a work of art, which stands out and doesn't require clothing. So, if you're a beauty pro and haven't found a costume, this beauty is the perfect inspiration to create an equally dark and mysterious look on Halloween night.
"Happy Halloween," Bella said.