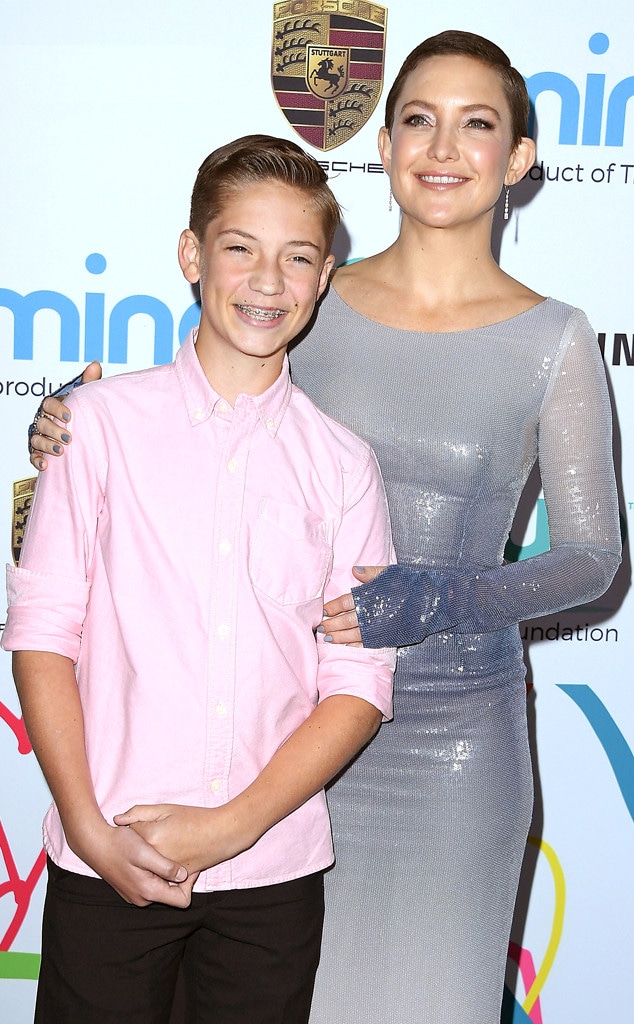 Steve Granitz/WireImage
The bond between a brother and sister—so precious!
Kate Hudson's son Ryder Robinson took to Instagram on Monday to post the cutest photos of himself embracing his baby sister, Rani Rose. The pics showed the newborn wrapped in a cozy white blanket as her 14-year-old big brother beamed over her. Another image showed off Robinson's more playful side and featured him making silly faces at his sleepy sis. Scroll through the pictures to see the sweet moment.
Hudson welcomed her little girl on Oct. 2 with boyfriend Danny Fujikawa. The parents announced baby Rani's birth the next day with a sweet statement on Instagram. "We have decided to name our daughter Rani (pronounced Ronnie) after he grandfather, Ron Fujikawa. Ron was the most special man who we all miss dearly. To name her after him is an honor," the couple shared.
Robinson is Kate's oldest from her marriage with ex-husband Chris Robinson. The star's second son, Bingham Bellamy, is from her relationship with former fiancée Matt Bellamy.
Over the past few weeks, the How to Lose a Guy in 10 Days star and her musician boyfriend have given their Instagram followers sneak peeks into what their home life with the new family addition has been like. Sources shared with E! News how helpful each member of the family has been since the arrival of Rani as they "adjust" to life with the little one.
"Kate is loving life with her little girl," an insider said. "She's adjusting to having a newborn again since it's been a while. There are all sorts of new products and fun things to try and she's really enjoying that. She's doing a lot of feeding, burping and changing. The baby is sleeping a lot and they just stare and love on her all day long."
The source also claimed that her main man has been "very helpful."
"Danny is a super dad and is not only very helpful with Rani but with Ryder and Bing," the source said. "He does everything including [doting] on Kate. He's wonderful."
We can't wait to watch the little peanut grow up before our very eyes!