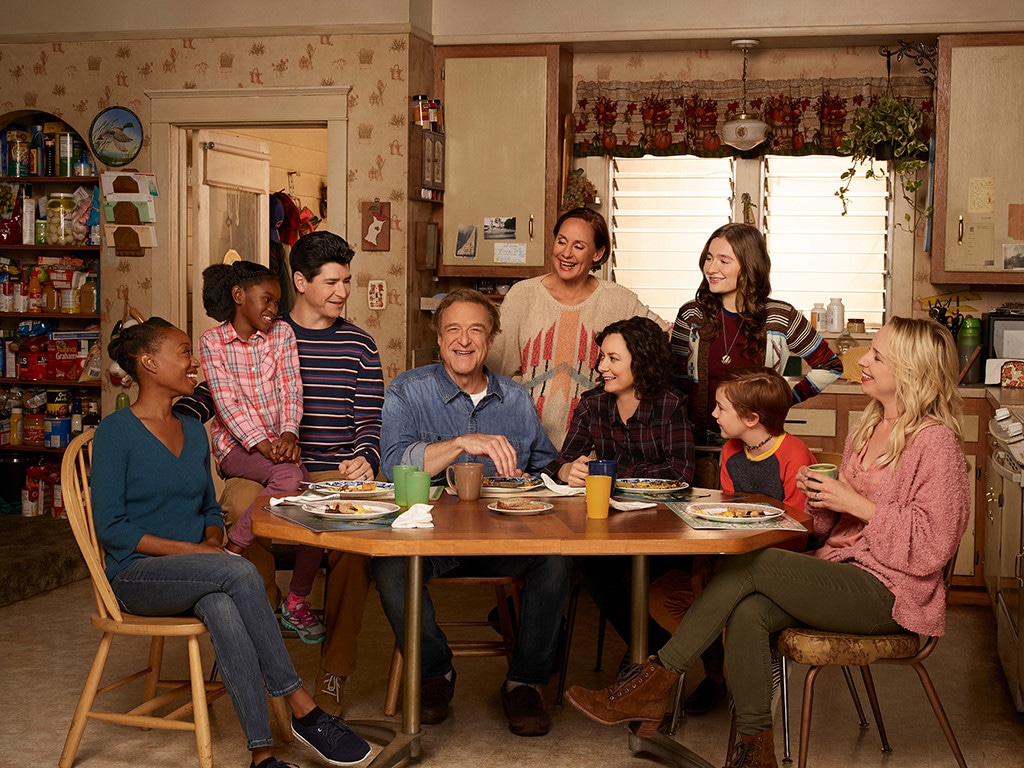 ABC
Soon, America will really know what happened to Roseanne Conner.
The Conners, the Roseanne Barr-less spinoff of Roseanne, debuts Tuesday, Oct. 16 at 8 p.m. on ABC. The new comedy was born after ABC pulled the plug on Roseanne following Barr's racist tweet targeted at former Barack Obama adviser Valerie Jarrett. Barr agreed to have no financial or creative ties to the series. "I regret the circumstances that have caused me to be removed from Roseanne," Barr said in a statement when the series was announced. "I agreed to the settlement in order that 200 jobs of beloved cast and crew could be saved, and I wish the best for everyone involved."
Since the series, which stars Laurie Metcalf, Sara Gilbert, John Goodman, Lecy Goranson and Michael Fishman, was announced in June, speculation about what the series would look like and how it'd tackle writing out the beloved matriarch. Here's everything you need to know about the new comedy starring familiar characters.
The Conners premieres Tuesday, Oct. 16 at 8 p.m. on ABC.