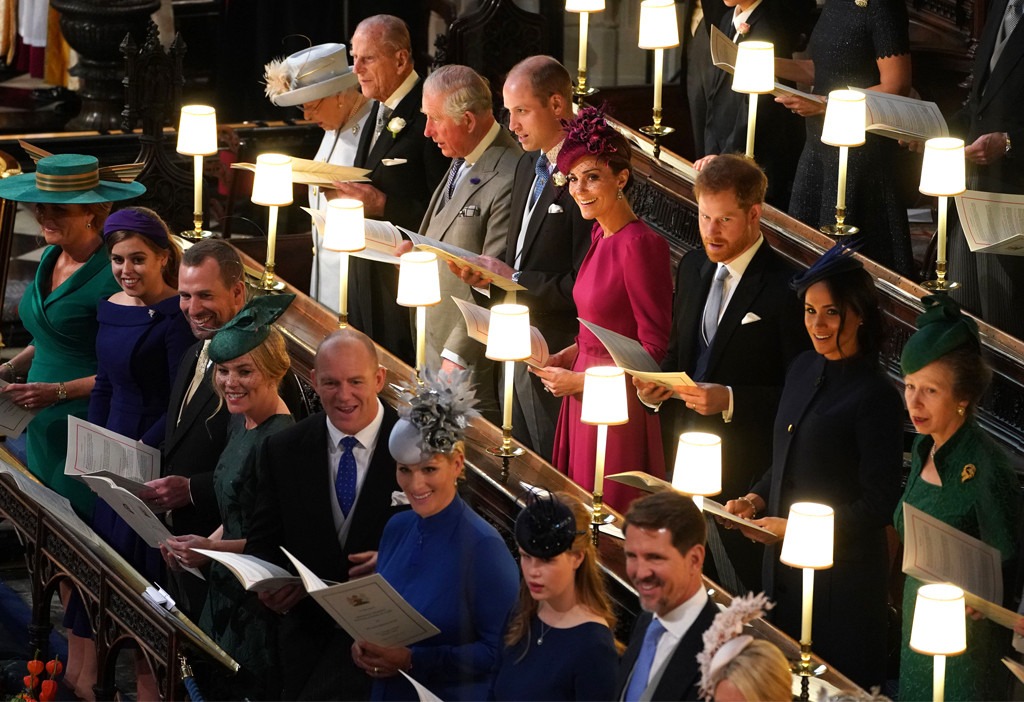 Owen Humphreys/PA Wire
Prince Harry and Meghan Markle couldn't keep their secret any longer.
Today, the world learned that the Duke and Duchess of Sussex are expecting their first child together in the spring of 2019. In a statement, Kensington Palace said, "Their Royal Highnesses have appreciated all of the support they have received from people around the world since their wedding in May and are delighted to be able to share this happy news with the public."
But before they could share the happy news with fans, they first had to tell their family. Queen Elizabeth II, Prince Philip, Prince Charles, Prince William and Kate Middleton and others were told in person during Princess Eugenie and Jack Brooksbank wedding at Windsor Castle last week; members of the royal family are said to be "delighted" for the couple. The couple's baby will join cousins Prince George, 5, Princess Charlotte, 3, and Prince Louis, 6 months.
Rumors had been swirling for weeks that Meghan might be pregnant, and they spread like wildfire after she showed up to the royal wedding Friday wearing a Givenchy coat that concealed her possible baby bump. The 37-year-old duchess has not been seen in public since Kensington Palace confirmed she's expecting her first child with Harry—but it won't be much longer until she is, considering she just traveled Down Under for a 16-day tour of Australia and the South Pacific; with a staff of 10, they arrived Monday on a commercial flight from London.
Kensington Palace told E! News in a statement Monday Meghan's mother, Doria Ragland, is "very happy about this lovely news" and she "looks forward to welcoming her first grandchild."
Harry and Meghna's baby is expected to take the surname Sussex in the same way that William's own children have taken his title, Cambridge, as their surname at their schools.
Other members of Meghan's family have yet to comment on her happy news.