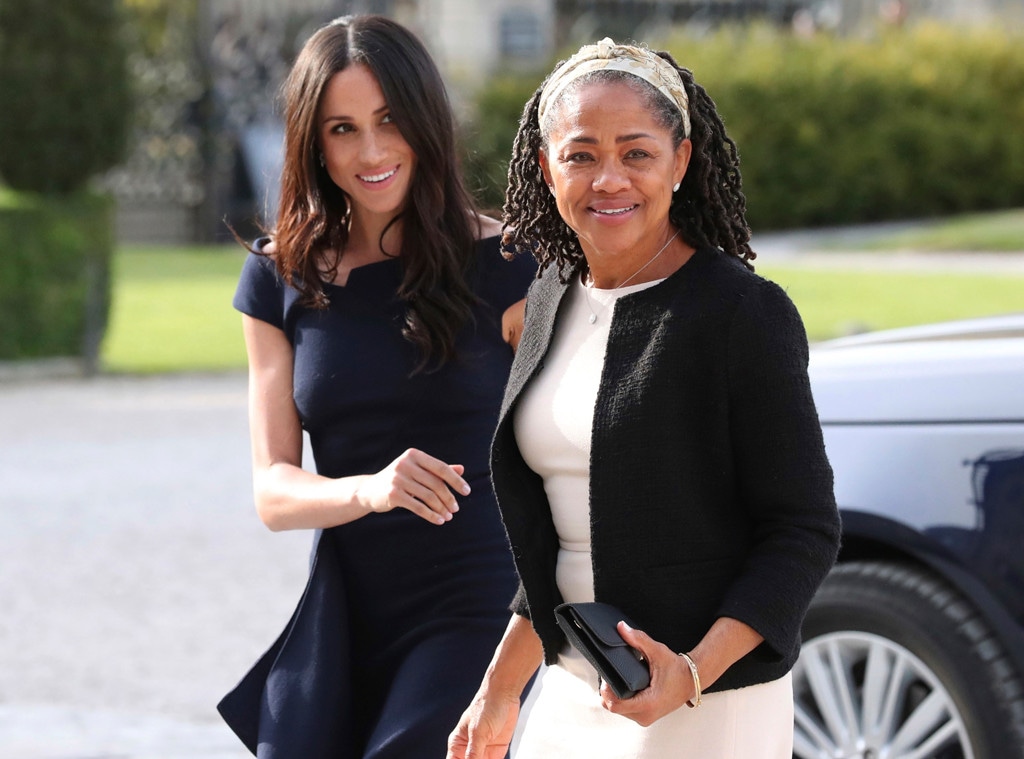 Steve Parsons/Pool Photo via AP
Perhaps the only person more excited about Meghan Markle's pregnancy is her mom, Doria Ragland. Kensington Palace announced early Monday morning that the Duchess of Sussex is "very pleased" to announced she is expecting a baby—her first with Prince Harry—next spring.
Kensington Palace added, "Their Royal Highnesses have appreciated all of the support they have received from people around the world since their wedding in May and are delighted to be able to share this happy news with the public." As for Doria? Kensington Palace added she "is very happy about this lovely news, and she looks forward to welcoming her first grandchild."
(The palace did not confirm whether Meghan's father, Thomas Markle, knows she is expecting.)
Meghan's pregnancy announcement came just after she and Harry landed in Australia for their first royal tour together. Traveling with a staff of 10, they arrived hand-in-hand in Sydney.
The Duchess of Sussex is said to be 12 weeks along in her pregnancy.
After the royal couple announced their engagement last year, Harry said he was looking forward to becoming a father like his big brother, Prince William. "You know, one step at a time,"  said in an interview with the BBC. "Hopefully we'll start a family in the near future."
Shortly before he met Meghan on a blind date, Harry admitted he waffled on the idea of becoming a father. "There have been moments through life, especially when we do a tour abroad, when I think, 'I'd love to have kids now.' And then there are other times when I bury my head in the sand going, 'All right, don't need kids!' There's no rush," the prince told People magazine in May 2016. "I tell you what: There's been times I've been put off having children."