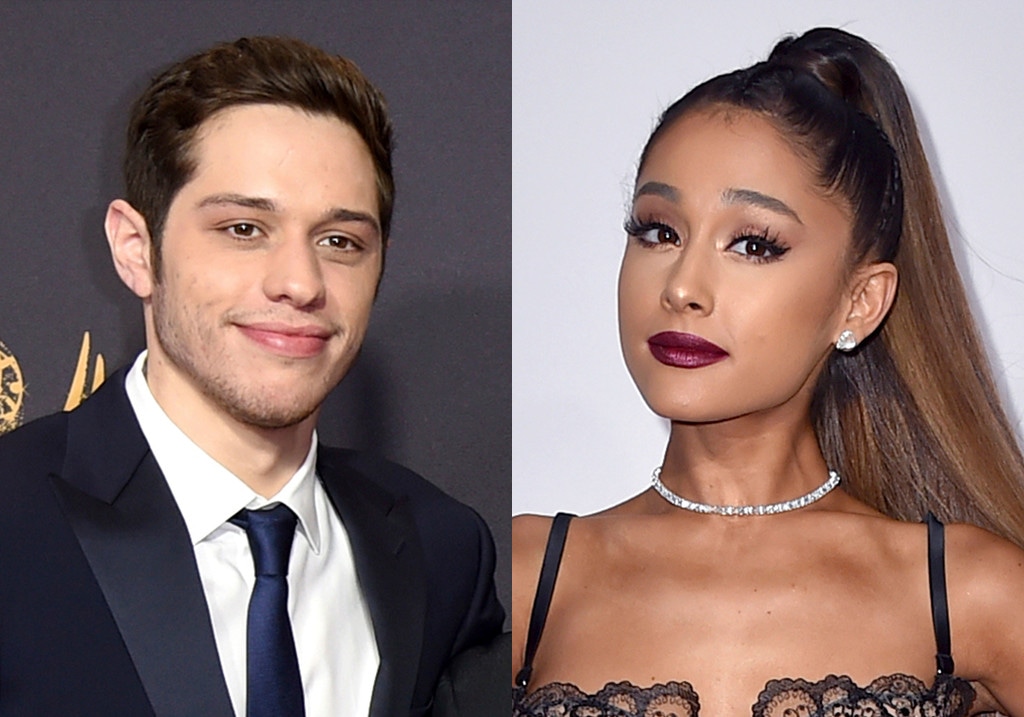 AP/Shutterstock
Ariana Grande and Pete Davidson were seemingly the Internet's favorite couple.
They wandered around New York City wearing bright colored jackets and shoes and often posted Instagram stories of sweet moments together. On Sunday, however, news broke that the couple broke up and ended their engagement. They were dating for just a few weeks before getting engaged, and since then, spoke about each other lovingly in interview after interview. Their relationship was referred to numerous times during the Saturday Night Live  season 44 premiere. It even got its own sketch. 
Throughout their short but loving relationship, the two of them had a number of sweet photos together, both candid and posed. They made their red carpet debut at the 2018 MTV VMAs, but essentially made all of New York and Instagram their runway.
Grande and Davidson got matching tattoos and other ink that paid homage to the other person.
In August, however, the comedian said in an interview with Variety that he was certain Grande would break up with him one day. He told the publication, "I'm still convinced she's blind or hit her head really hard. Something is going to happen, and she's going to be like, 'What the f--k is this thing doing around?'"
Although the "breathin" singer and her fiancé are no more, there's no shortage of photogenic moments. Take a look below at some of their cutest pictures as a couple.
Our thoughts go out to both Grande and Davidson at this time.