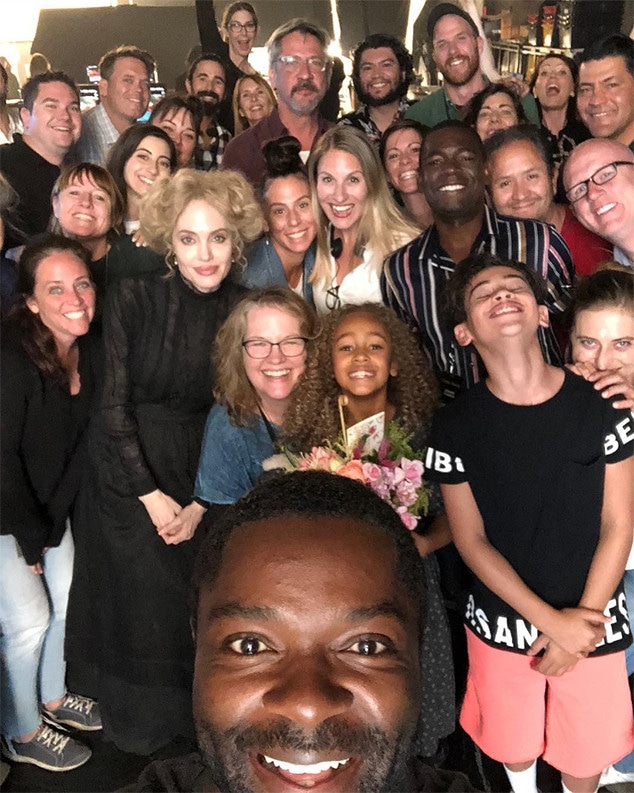 Instagram
Is that you, Angelina Jolie?
The 43-year-old brunette actress recently filmed the fantasy movie Come Away. This weekend, her co-star David Oyelowo posted on his Instagram page a group selfie from the set, showing Jolie in character, wearing what appears to be a curly blond wig.
"Our film COME AWAY is now in the can!" he wrote. "Can't wait to share this magical reimagining of Alice in Wonderland and Peter Pan with you all."
Come Away marks one of Jolie's first onscreen film acting projects since her and ex Brad Pitt's 2015 mystery drama By the Sea. The new movie is directed by Brenda Chapman, who also helmed the animated films Brave and The Prince of Egypt.
This summer, she filmed Maleficent 2, reprising her role as the Disney anti-hero. The movie is set for release in May 2020.
Jolie has had blond hair in several films, including Salt, Gone in Sixty Seconds and Girl, Interrupted, which earned her an Oscar.