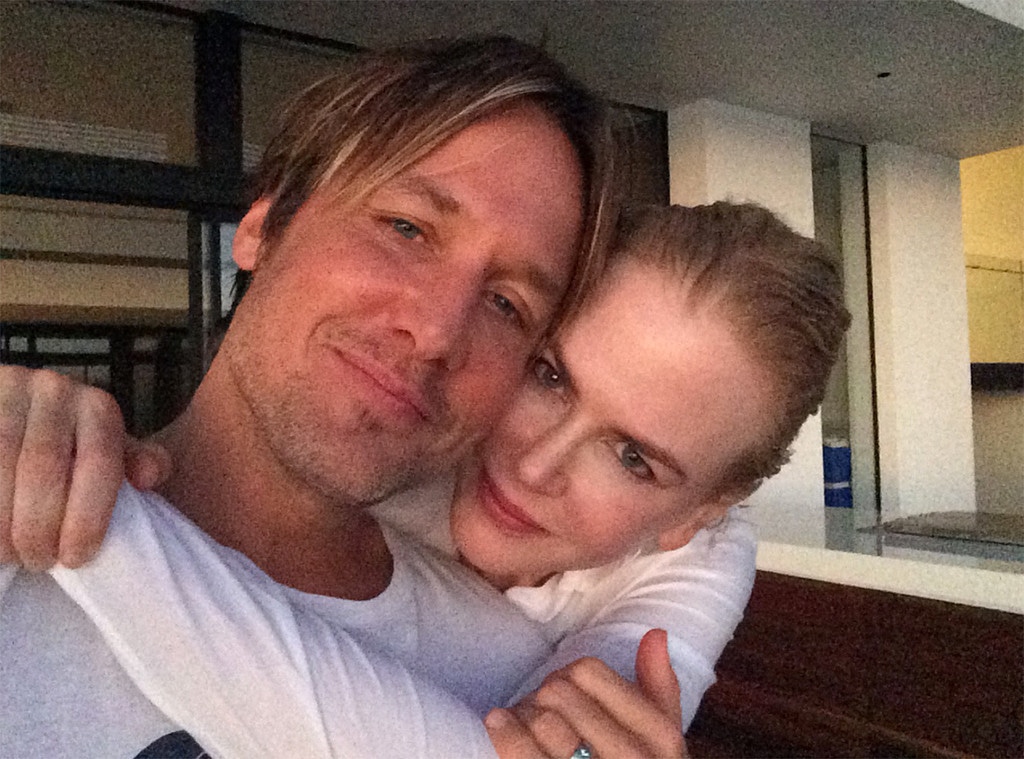 Instagram
Be still, our beating hearts!
In honor of International Day of the Girl, a United Nations initiative that works to increase awareness of inequality faced by young women around the world, Nicole Kidman and Keith Urban let their talents shine in a heartwarming video captured by their daughters, 10-year-old Sunday and 7-year-old Faith. 
In the clip, which was shared to social media on Thursday, the A-list couple gathers around a piano to perform a rendition of Keith's hit song, "Female." 
Country music fans have come to love and adore Keith's signature sound over the years, but who knew Nicole had such a set of pipes on her?! 
During last year's 2017 CMA Awards, Urban debuted the emotional ballad, which is inspired by the sexual misconduct allegations against Harvey Weinstein and subsequent #MeToo movement. "It just floored me when I heard it," he recalled told E! News, adding, "It spoke so strongly to me. I'm the father of two girls, a husband, a son. That song spoke to me on so many levels."
Keith and Nicole weren't the only members of Hollywood to recognize International Day of the World. See how stars like Olivia Wilde, Emma Watson and more paid tribute to worldwide girl power by scrolling below! 
Former first lady Michelle Obama appeared on Today to announce The Obama Foundation's first major project in honor of International Day of the Girl: The Global Girls Alliance. 
She was supported by A-listers like Julia Roberts, Anne Hathaway, Meryl Streep, Jessica Alba, John Legend, Natalie Portman, David Beckham and Amy Poehler for a powerful PSA released hours ago. 
Check it out (and sing along to Keith and Nicole's "Female" duet) by pressing play on the videos above.