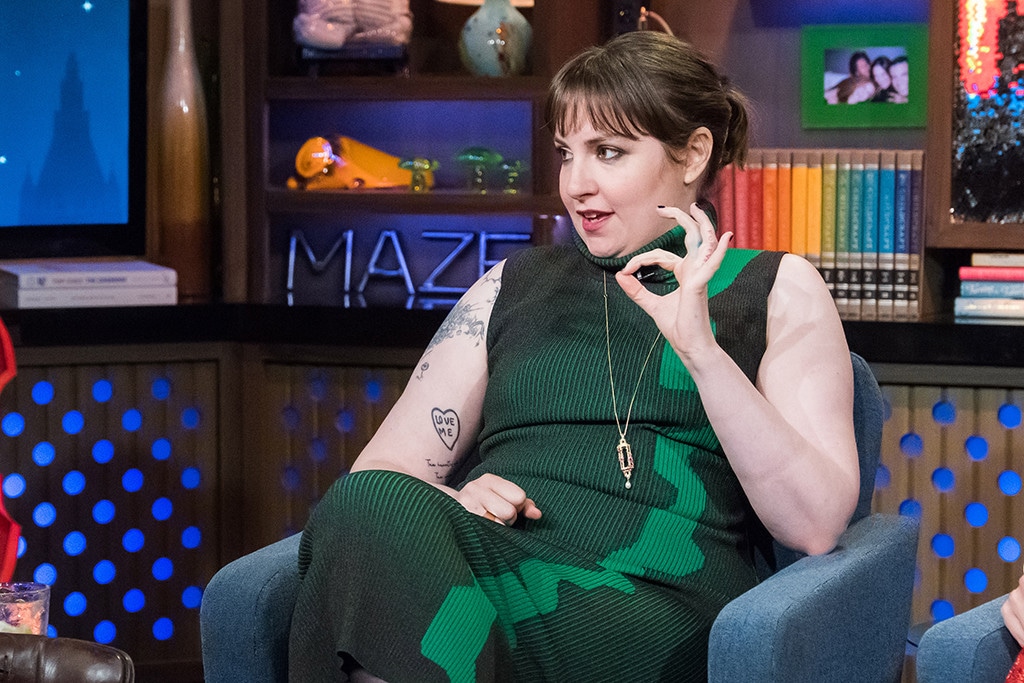 Charles Sykes/Bravo
These days, Taylor Swift pretty much keeps her love life on the DL.
The "I Did Something Bad" singer has quietly been dating actor Joe Alwyn since early 2017. Understandably, Swift became irritated when her relationships with Jake Gyllenhaal, Calvin Harris, Tom Hiddleston, Joe Jonas, Conor Kennedy, Taylor Lautner, John Mayer and Harry Styles got more attention than her professional accomplishments—so she went off the grid.
One of Swift's famous friends, Lena Dunham, was a guest on Bravo's Watch What Happens Live With Andy Cohen Wednesday when she was asked to reveal which boyfriend she liked the least during a round of Plead the Fifth. The prompt came in the form a video message from her Girls co-star Andrew Rannells, and Dunham just so happened to be a guest with Maggie Gyllenhaal. (Awkward!) Before she answered, Andy Cohen warned her, "Choose your gentleman carefully."
As if someone as outspoken as Dunham would avoid the question!
"I want to do right by her on this question—and I'm also proud, because I haven't pled the fifth on any of these and I think that makes me some kind of champion!" Dunham said. "My least favorite was 'Calvin Harris,' because I felt he was petty in the public and who needs to do that?"
(As Dunham noted, things did get pretty messy after Harris and Swift called it quits in 2016.)
In the same episode, Dunham was also asked to weigh in on Swift's recent decision to become more politically outspoken. "That was really amazing. I mean, I'm always proud of Taylor. Not only is she an amazing friend to me on a personal level, but she's an amazing friend to lots of people in the world. She felt it was time for her to talk about politics—and I never judged her for considering that a private domain—but I think she chose a really, really powerful time to speak out," the producer of HBO's Camping said. "I'm so moved and honored to be her friend."
(E! and NBC are both members of the NBCUniversal family.)