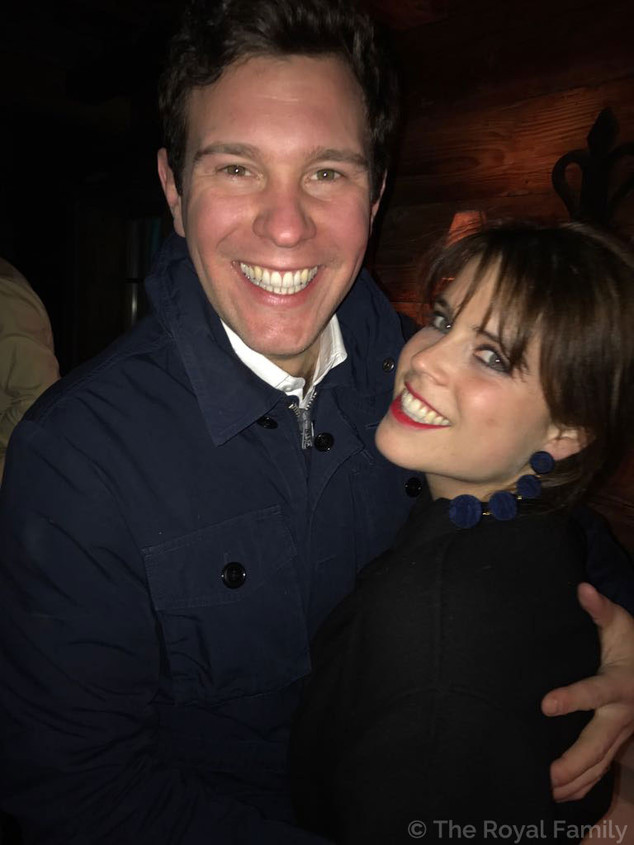 Royal Family
Pinterest is a wedding planning staple for many brides. And while Princess Eugenie has primarily used her boards for work, a little social media sleuthing can tell royal admirers a lot about her big day with Jack Brooksbank.
In honor of their Oct. 12 nuptials, here are five royal wedding predictions based on her Pinterest boards.
1. There will be a focus on food.
Eugenie is a bit of a foodie, so, it's no surprise her Pinterest boards reflect her personal tastes. A board labeled "foodie art" is filled with pinned images of donuts, fruit and candy, as well as other delicious treats. She also told British Vogue she had been pinning images of wedding cakes on a separate Pinterest board. The bride and groom will have a three-tiered red velvet and chocolate sponge cake covered with butter cream, white icing and decorative sugar work.
2. There will be modern elements.
Royal weddings are rich in tradition. However, the modern art featured on Eugenie's boards suggest she'll incorporate a few contemporary elements, too (she does work at a contemporary art gallery after all).
"Euge is amazing," her sister and maid of honor, Princess Beatrice, told British Vogue. "She's a very modern bride."
For instance, Eugenie told the publication she wants her wedding as plastic-free as possible, and the Palace claimed her cake has a "modern feel."