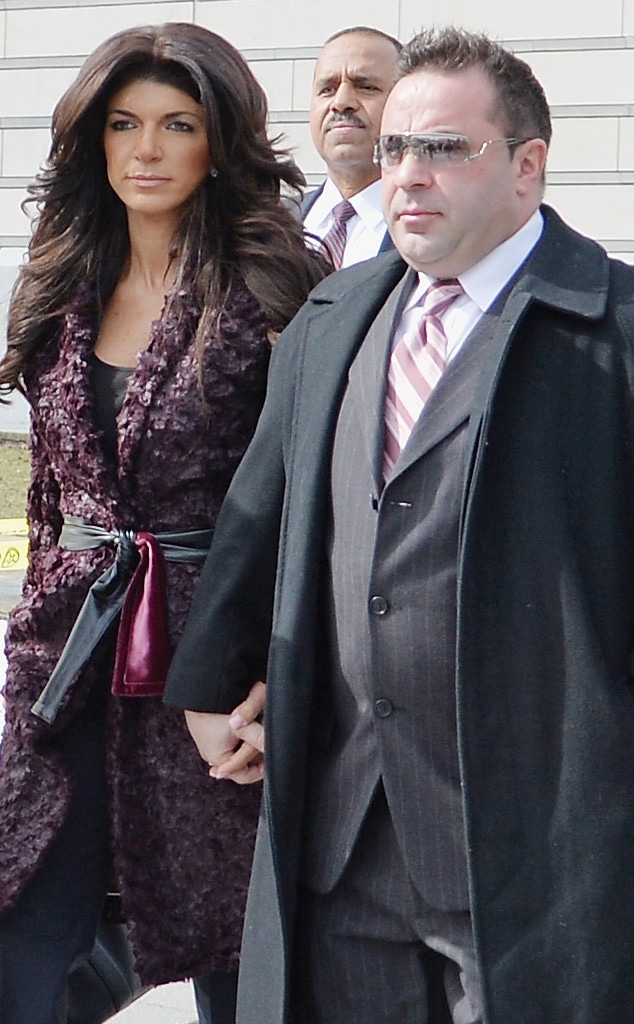 Mike Coppola/Getty Images)
The stars of The Real Housewives of New Jersey are rallying behind co-star Teresa Giudice, husband Joe Giudice and their family amid news that he will be deported back to Italy.
A judge ruled on Wednesday that Joe, father of the couple's four daughters, a permanent U.S. resident and a native of Italy, will be removed from the country after his release from federal prison, without giving a more specific time frame. The 46-year-old is serving a more than 3-year sentence for fraud and is set to be released in March.
Here is how her Real Housewives of New Jersey co-stars, past and present, reacted:
Caroline Manzo (seasons 1-5): "Wow, this makes me sad," she said in a statement to E! News. "Joe has made mistakes, taken responsibility for his actions and has served his time. He has four beautiful girls that need their father in their lives, and my heart hurts for them.  He's not a violent person, or a threat to society.  He has a good heart, lived his entire life in this country, I'm not quite sure how his mistakes warrant such harsh punishment."
Amber Marchese: The reality star tells E! News, "I think everyone feels for the kids, they are far too young to live such instability, and most importantly without a father. Listen, it might not be ideal, totally life altering, and it will definitely be a major adjustment, but in the whole grande scheme of 'sucky news' that someone can receive, this is not all that bad! He isn't banished to the pits of hell, this is beautiful Italy we are talking about here.  The question is, is Italy ready to take on one of our own crazy 'Jersey house husbands' full time. In all seriousness, they have been through hard times, I know they will turn this around and make these soar grapes into amazing Italian wine."
Siggy Flicker: Flicker, who starred on seasons seven and eight of the Bravo show, told Us Weekly: "I never thought in a million years that this was going to happen. I am so soggy right now, crying for those precious girls and that entire family. It's just not right to take a father away from his family. I wish we could have done more than what we have done so far, which was let the judge know how important it was that Joe Guidice stay here with his entire family."
Teresa, who was indicted with Joe and completed an 11-month jail sentence in 2015, has not commented on his deportation ruling. Joe is expected to appeal his case and has a month to do so.
(E! and Bravo are both part of the NBCUniversal family.)