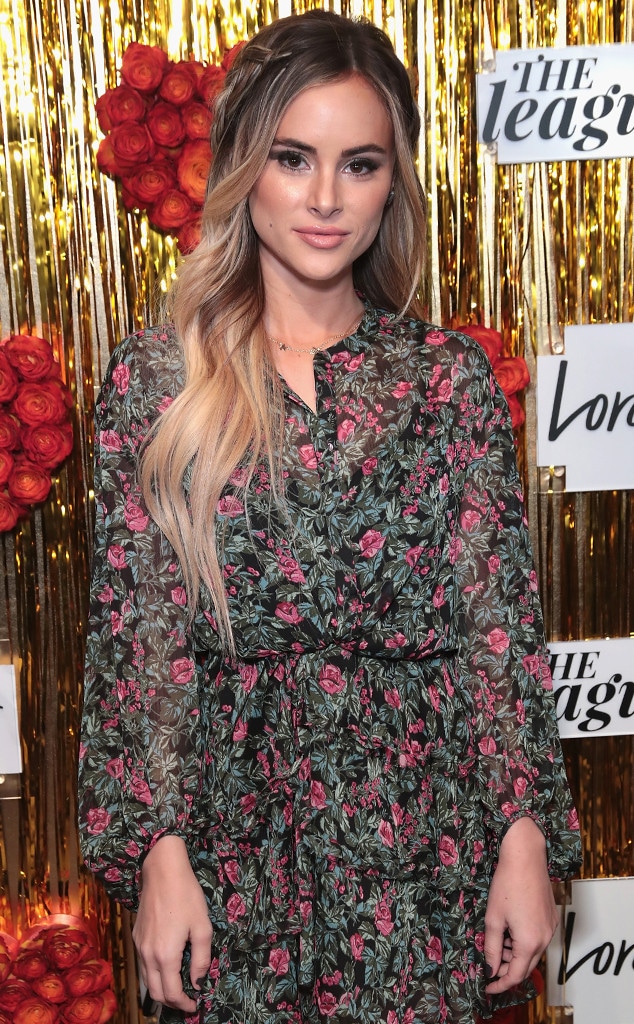 Cindy Ord/Getty Images for Lord & Taylor
What happens in Las Vegas, doesn't always stay in Las Vegas.
Close to one month after Amanda Stanton was arrested in the famous city, the Bachelor Nation star was officially charged with one count of misdemeanor domestic battery.
While she was not present for today's proceedings in the Clark County courthouse, E! News can confirm Amanda's attorney entered a plea of not guilty.
Her next court date is scheduled for December 12.
Back in September, Las Vegas Metropolitan Police Department responded to a battery domestic violence call. A physical altercation allegedly took place in a hotel room where it is alleged that Amanda battered her boyfriend Bobby Jacobs. Through the course of the investigation, police say it was found that there was probable cause to arrest Amanda on one count of battery domestic violence.
Amanda's rep Steve Honig would later address the arrest in a statement to E! News.
"Amanda is embarrassed and ashamed this happened and sincerely apologizes to hotel security and the Las Vegas Police Department. Amanda is a gentle, respectful person who has never gotten physical with anyone under any circumstance," the rep explained. "That evening she had a few drinks at a bachelorette party and when hotel security asked her and Bobby to quiet down, she got a bit rambunctious. Amanda gave Bobby what she thought was a playful shove; hotel security did their job and reported the incident to the police, who in turn did their job. Despite Bobby explaining this was not an ill-intended shove, the police still had to do their job which Amanda completely respects and understands."
Since being released from jail, Amanda has returned to her hometown in Orange County and continues to date Bobby.
Most recently, Amanda took her kids to the pumpkin patch with her boyfriend. "All ready for Halloween minus our costumes. Any ideas for us?!" she shared on Instagram.
Fans first met Amanda when she appeared on season 20 of The Bachelor with Ben Higgins. She would also appear on two seasons of Bachelor in Paradise where she briefly dated Robby Hayes and Josh Murray.