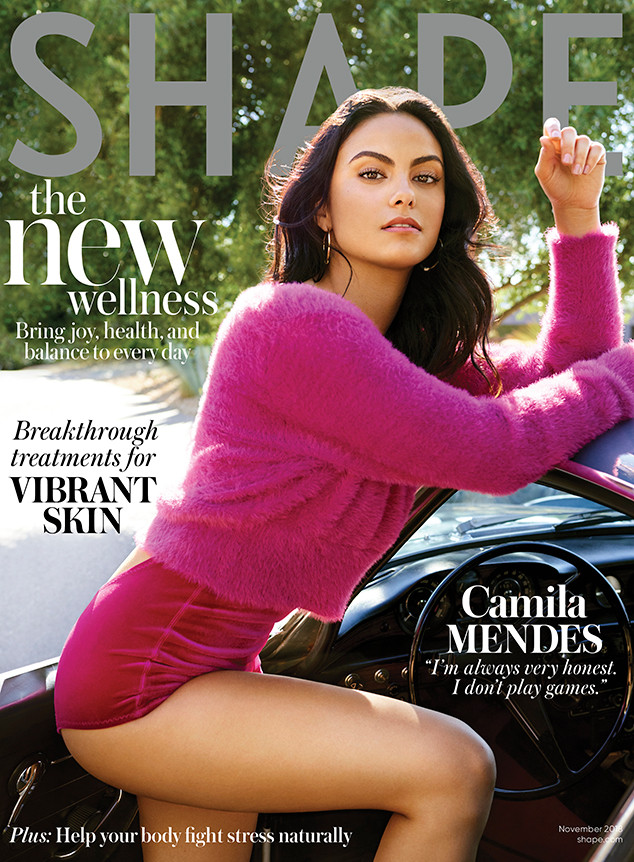 Peggy Sirota for Shape Magazine
Camila Mendes is "open and upfront" about her past struggles with bulimia.
The Riverdale star gets candid as the cover star of Shape magazine for their Nov. issue, where she discusses her choice to go public with the disorder last year. "It just felt so necessary for me to speak about those things," she explains to Shape. "I realized that I have this platform, and young women and men who look up to me, and there is a tremendous power to do something positive with it."
Mendes joins a growing movement of young celebrities who are choosing to embrace their natural shape. She says, "This body-positivity movement we're having right now is so amazing and it's helping me so much. I'm seeing all these people I look up to, like Rihanna, open up about their weight fluctuations and loving themselves the way they are. That makes me love myself more too."