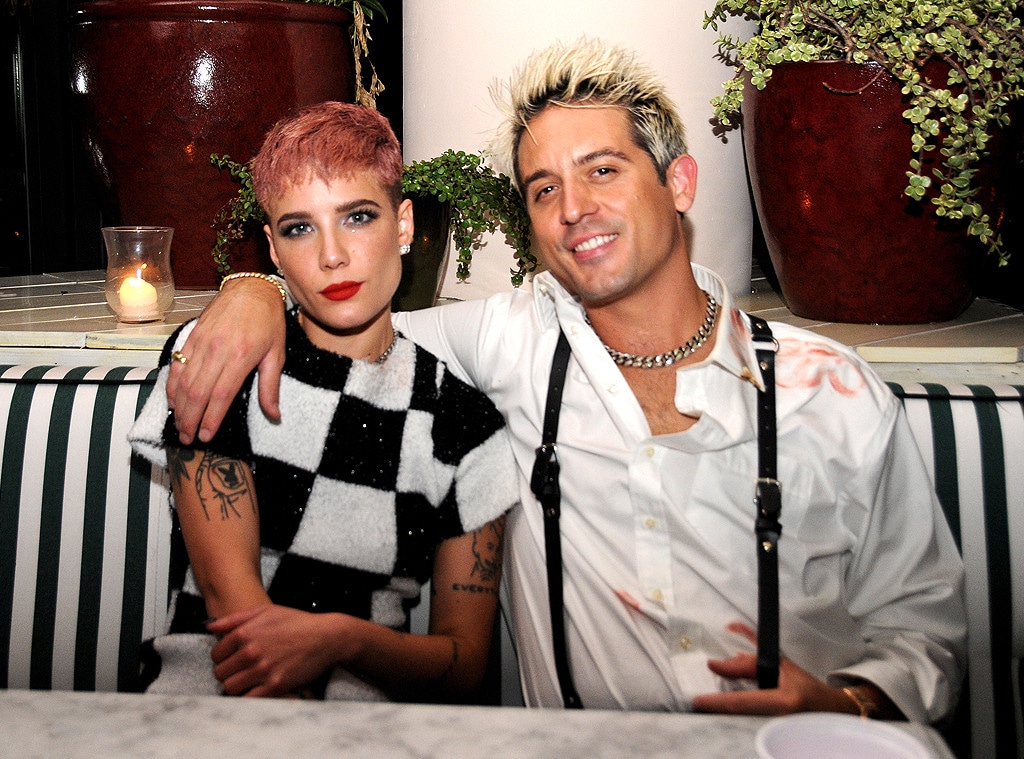 Paul Best/Getty Images for Dick Clark Productions
That's amore!
Fresh off a romantic trip to Italy, Halsey and G-Eazy stepped out as a couple again at the 2018 American Music Awards on Wednesday, during which they walked a red carpet together for the first time since their brief split this summer. After the event, the two took their love to Post Malone's star-studded after-party at Harriet's Rooftop Lounge at the 1 Hotel West Hollywood.
The 24-year-old singer and 29-year-old rapper arrived together and were inseparable the entire night, a source told E! News. The two were adorable and looked very in love; They held hands and G-Eazy also had his arm around Halsey the majority of the time, appearing very attentive and protective of her, the source added.
The couple had drinks with friends at a table and many people approached them. Throughout the night, they chatted with others but would then reconvene with a kiss, the source said.
Other celebrity guests at the party included Shawn Mendes, Luka Sabbat, Tyga, Chris Brown, Jordyn Woods, The Chainsmokers, Evan Ross, Alesso and Kate Beckinsale.
Watch:
Halsey Dishes on B-Day Italy Trip With G-Eazy at 2018 AMAs
Halsey told E! News' Zuri Hall that she and G-Eazy got to relax and spend some time alone during their trip.
"I told everyone I wanted to do it old-fashioned, so we were just super tourists, like bed-and-breakfast, taxis, riding around," she said. "It was my 24th birthday and one of the things that I said was, "I've been making music since I was 18. I kinda want to do the 'Europe in my Twenties' thing."
She also said she was "sure" she and G-Eazy would make music together again.
"We're always in the studio, always working together," she said. "It's one of the reasons why we fell in love, 'cause we're huge fans of each other."