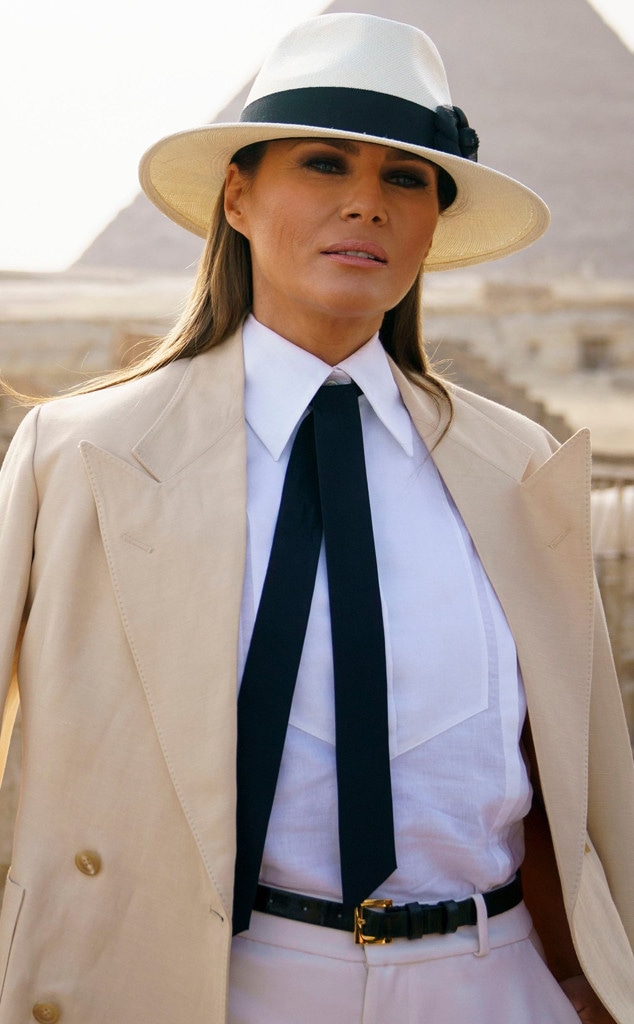 Carolyn Kaster/AP/REX/Shutterstock
Melania Trump is airing her support for sexual assault survivors, but also wants proof of their claims. 
In a rare sit-down interview with ABC New in Kenya, where she traveled during her trip to Africa this month, the First Lady addressed the current #MeToo movement. 
When asked whether she believes in the accusers and supports the movement, Trump responded, "I support the women and they need to be heard. We need to support them and you know, also men—not just women."
"Do you think men in the news that have been accused of sexual assault, sexual harassment have been treated unfairly?" correspondent Tom Llamas asked. 
"We need to have a really hard evidence that if you're accused of something—show the evidence," Trump urged. 
Llamas then pointed out that some women might not like that answer and urge her to stand with women. 
"I do stand with women," she retorted. "But we need to show the evidence. You cannot just say to somebody I was sexually assaulted or you did that to me or...because sometimes the media goes too far and the way they portray some stories—it's not correct. It's not right."
Her husband, President Donald Trump, has been publicly accused of sexual misconduct by several women in recent years, all of which he has repeatedly denied. 
During the interview, Trump also revealed what she's found the most surprising about being first lady. 
"It's sad to see that organizations and foundations I want to parter with choose not to because of [the] administration," she answered. "I feel they're choosing the politics over helping others."
She refused to name any specific organizations, adding, "I don't want to put them out in front of the world, but they know who they are."