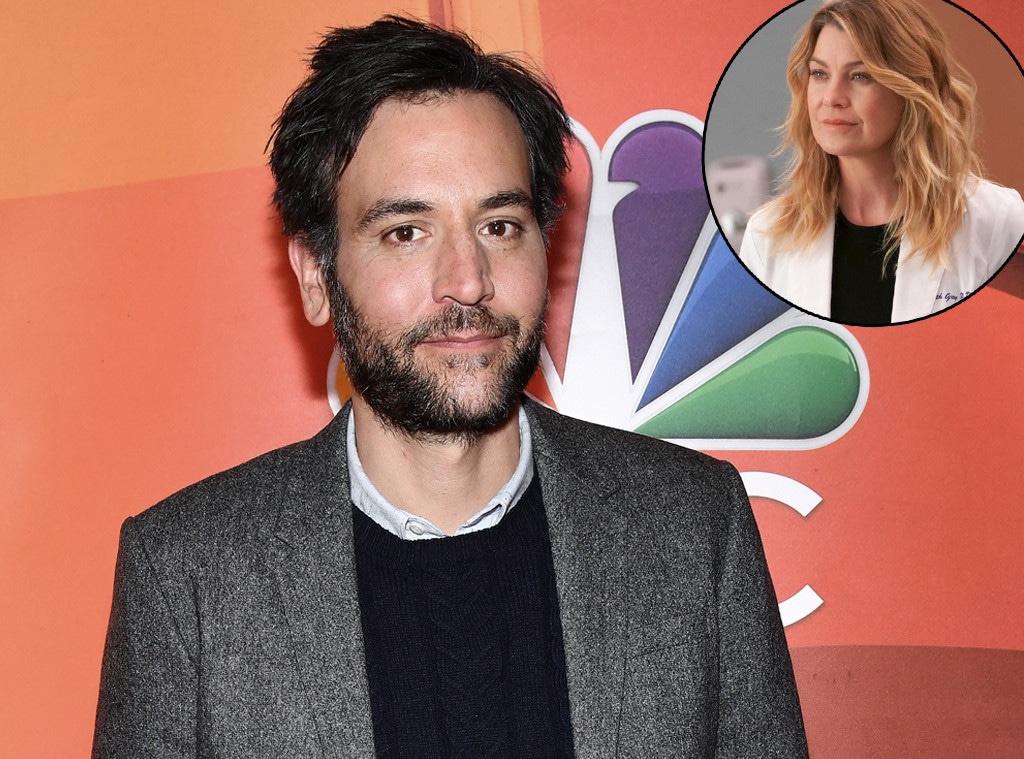 Charles Sykes/NBC; ABC
Haaaave you met Ted?
Meredith Grey (Ellen Pompeo) is about to, since How I Met Your Mother star Josh Radnor is taking her on a blind date in this week's Grey's Anatomy. E! News has confirmed the news, which was first reported by People, though there's no word yet on how long he'll be staying past this Thursday night. 
The identity of Meredith's new love interest has been a big mystery both to fans and also to the people who work on the show, since Pompeo herself has said that it's tough to find the right guy to join the show permanently. 
"Patrick Dempsey is a very tough act to follow, and it's challenging to get someone to come on a season 15 show," Pompeo told Entertainment Weekly. "We're gonna find someone who makes an impact. That's our biggest challenge this year."
Dempsey's Derek Shepherd died in season 11, and in the years since, Meredith has had a fling with Dr. Riggs (Martin Henderson), had a moment with a patient played by Scott Speedman, spent a night with a doctor from another hospital, and has been flirting a bit with DeLuca (Giacomo Gianniotti). 
In her infamous and iconic Hollywood Reporter profile, Pompeo opened up about the time after Dempsey was killed off the show, and how the hunt immediately began for Meredith's new love. 
"[The network was] calling me, going, 'What do you think of this guy?' 'What do you think of this guy?' And they're sending pictures," she told THR. "I was like, 'Are you people f--king nuts? Why do you feel that you have to replace this person?' I couldn't believe how fast the studio and the network felt like they had to get a penis in there. We brought in Martin Henderson, but they didn't love the storyline, so that ended." 
Four seasons later, Meredith's love life is still one of the show's biggest concerns, though we have to say she's also doing pretty well on her own. 
Radnor starred on CBS' How I Met Your Mother as Ted for nine seasons, and most recently starred on NBC's short-lived high school drama series Rise. 
Grey's Anatomy airs Thursday at 8 p.m. on ABC.