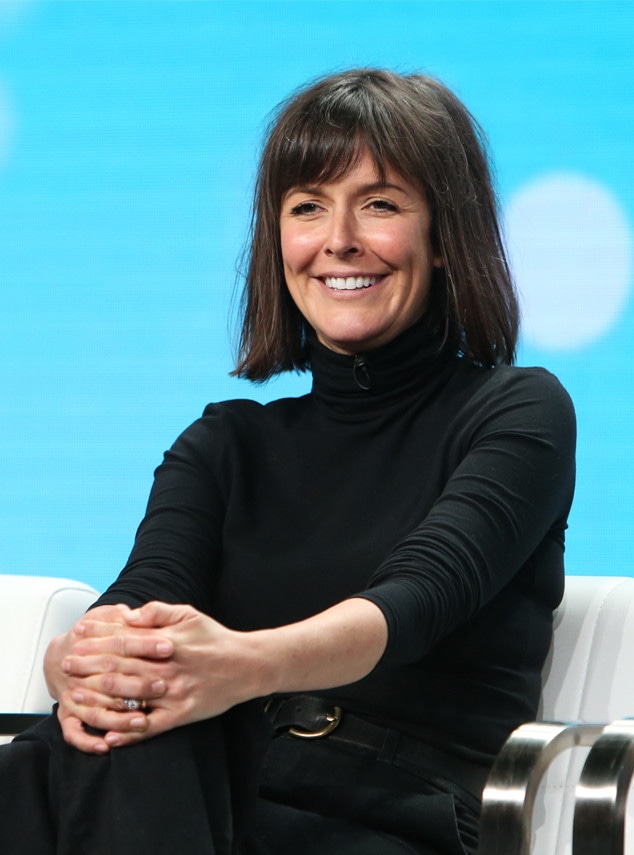 David Buchan/Variety/Shutterstock
Baby on board!
HGTV star Leanne Ford is pregnant! The Restored by the Fords interior designer is expecting her first child with her husband, Erik, the couple confirmed to the exciting baby news to People on Wednesday. Leanne, 37, and Erik, 35, are set to welcome a daughter in mid-March.
The couple, who found out that they're expecting in August, had only recently started trying before they conceived. "So many women have trouble getting pregnant and so many of my friends have kind of had their woes about it, so I just assumed that would be the case and you just assume it's going to take a long time, and it didn't," Leanne told People.
Erik also shared that he was "really surprised and instantaneously happy, so that felt really amazing because I wasn't expecting it."
"Erik is the reason I wanted to have children, because of us," Leanne told the publication. "Before that...I was just trekking along in my little career, happy as could be and then you said one time...he said, 'We have too much love not to share it.' Do you remember that? I was like, 'I hear that.'"
In addition to welcoming a child in 2019, Leanne's show Restored by the Fords, which she stars in alongside her brother Steve Ford, will also return next year. So there's a lot to look forward to in the upcoming months!
Congratulations to the couple on the exciting baby news!