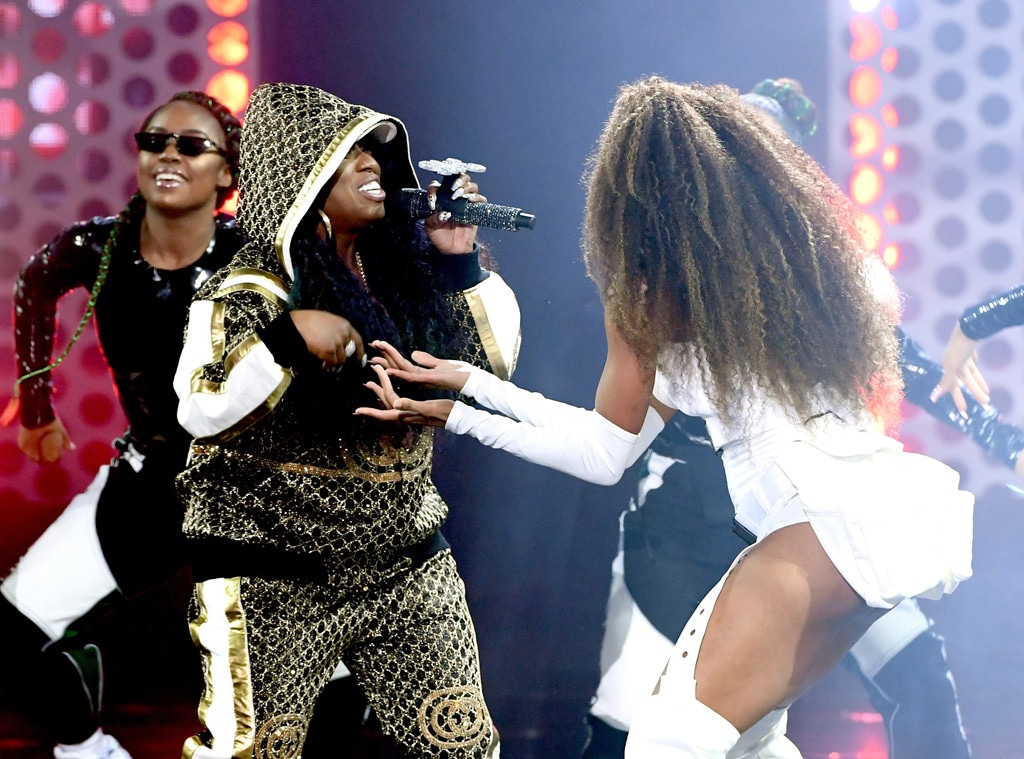 Kevin Winter/Getty Images For dcp
It was supersonic. It was hypnotic. It was funky fresh.
Missy Elliott and Ciara reunited on stage tonight at the 2018 American Music Awards in Los Angeles for a performance of "Level Up." 
The "Paint it Black" singer teased her get-together with Elliott in an Instagram right before the show. "Selfies With My Sis Miss," she wrote.
It all began by a dynamic performance by Ciara singing and dancing to "Level Up" that included a large number of dancers and even a drum line. Ciara wore white thigh-high boots and short, white onesie. Missy Elliott's cameo was short but epic as she rapped alongside Ciara.
Ciara came back onto the music scene in full force earlier this summer when she dropped her epic music video for her hit song "Level Up." That was her first single since her 2015 song and hot music video "Dance Like We're Making Love." In the interim, she has since given birth to her second child, Sienna Princess Wilson. She also got married to Seattle Seahawks quarterback Russell Wilson in a gorgeous wedding in England.
Missy Elliott has had her fair share of viral internet moments as well. In September, she surprised a fan named Mary Halsey on Ellen who gained instant Twitter fame for covering the hit song "Work It." Halsey, who also goes by Funky White Sista was even in the crowd at the awards show. Although, she probably didn't bring the shofar, which she had in her viral performance and on the daytime talk show.
The two of them most definitely upped the level of any future performances.