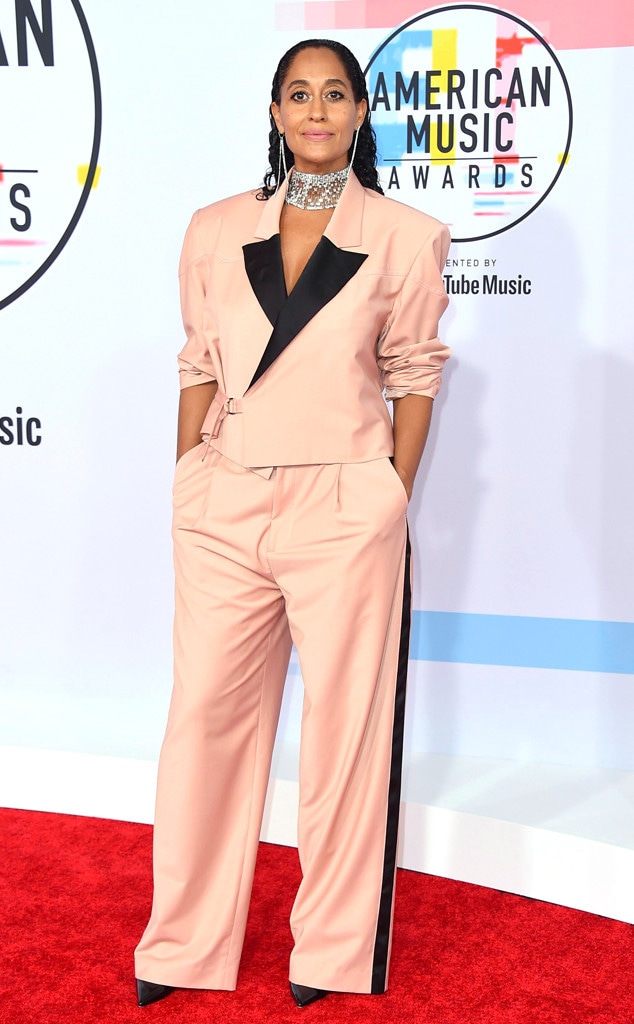 Jordan Strauss/Invision/AP/Shutterstock
Music's biggest stars are coming together tonight for the 2018 American Music Awards at the Microsoft Theater in Los Angeles.
Taylor Swift revealed on Instagram that she will be opening the show with her song, "I Did Something Bad." Shawn Mendes, Post Malone, Camila Cabello, Halsey and Cardi B are also set to perform on the big stage.
But the real question is: Who will walk away with an AMA? Throughout the show, 28 awards will be revealed. The biggest award of the night may just be the Artist of the Year trophy. Post Malone, Taylor, Imagine Dragons, Ed Sheeran and Drake are all deserving of the title.
As for New Artist of the Year, Cardi B, Khalid, Dua Lipa, Camila and XXTENTACION are competing for the coveted award.
Before the trophies are handed out, we have to talk about the red carpet fashion. Take a look at our massive gallery below that features all the good, flashy and memorable looks.
Don't miss the 2018 American Music Awards tonight at 8 p.m. on ABC.