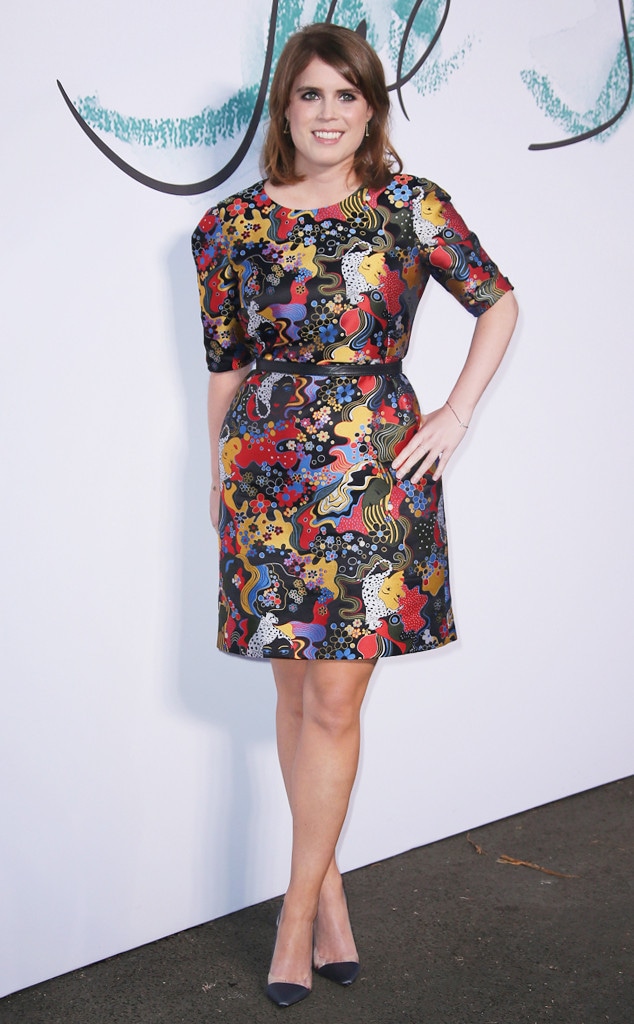 Joel Ryan/Invision/AP
Princess Eugenie's big day is almost here!
The Princess of York will wed Jack Brooksbank Friday, Oct. 12 at St. George's Chapel in Windsor Castle. Just like when Prince Harry wed Meghan Markle and Prince William wed Kate Middleton, the royal wedding is sure to be a grand affair. But don't get it twisted: Despite her title (and having Queen Elizabeth as a grandmother), the royal bride is just like the rest of us.
Here are seven reasons why Eugenie is the most relatable royal.
1. She has a full-time job.
In addition to fulfilling her royal duties and supporting a number of charitable organizations, the princess works in the art industry. London's contemporary-art gallery Hauser & Wirth and New York's online auction house Paddle8 are just two of the establishments featured on her résumé.
2. She's on social media. 
While most members of the royal family aren't allowed to have personal social media pages, Eugenie has her own Instagram account. The royal launched her account on International Women's Day in March 2018. Her account is filled with throwback photos of herself and her sister, Princess Beatrice, as young girls. It also features pictures of her parents, Prince Andrew and Sarah Ferguson, and images showcasing her family's charitable work.
She even has a Pinterest account. In the September issue of British Vogue, Eugenie revealed she'd been using the social media platform to compile images of cakes. She and her husband-to-be have opted for a red velvet and chocolate one.
Europa Newswire/Shutterstock
3. She watches Netflix.
During a 2016 interview with Harper's Bazaar, Eugenie admitted Netflix was one of her guilty pleasures. She also said she watches How to Get Away With Murder and listed Outlander as her "favorite" program. As for the shows she watches with her fiancé, she said the two are "obsessed" with The Walking Dead and have considered Game of Thrones. She also said she loves a good cooking show.
4. She's a pet parent.
The bride-to-be is the proud owner of a few Norfolk terriers. In fact, one of her furry friends shares a name with her fiancé—Jack.
5. She fights with her sister.
Like all siblings, Eugenie and Beatrice sometimes have sisterly squabbles.
"One of the biggest fights we ever had was about a pair of Converse trainers," Beatrice joked to British Vogue. "We have the same size feet and both of us had identical pairs. One pair got trashed and the other sister may have swapped them."
6. She eats junk food.
Everyone has their indulgences—even the Princess of York. She told Harper's Bazaar she enjoys French fries, cashew nuts with mustard and Diet Coke.
7. She met her future husband through friends. 
Like many couples, Eugenie and Jack were introduced through friends. During the duo's first joint TV interview with the BBC, they revealed they met during a ski trip with pals.