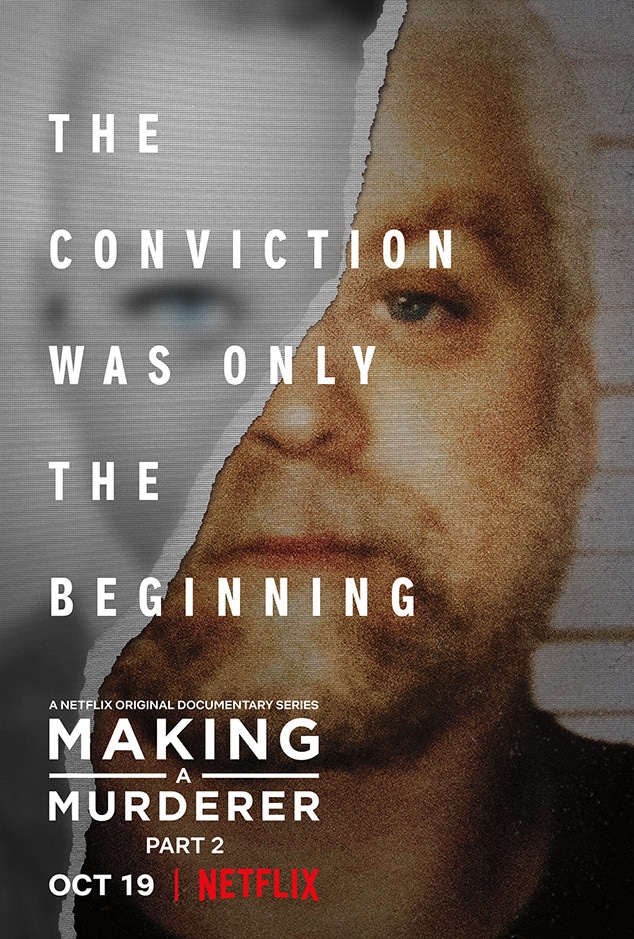 Netflix
Steven Avery and Brendan Dassey's struggle continues in Making a Murderer Part 2. Netflix just released the official trailer for the second installment of the hit docuseries and the story is heating up.
In the trailer for the popular series, the two men's team of lawyers are making every attempt to overturn Avery's conviction and close this traumatic chapter in Avery and his family's life. Part of this journey includes finding evidence to support Steven's claims that he did not in fact kill Teresa Halbach on that fateful night in 2005.
This season also introduces Kathleen Zellner, a prominent post-conviction lawyer who has signed on to help Steven in his quest for justice. As Zellner focuses on proving Steven was wrongfully convicted, Dassey's post-conviction lawyers, Laura Nirider and Steven Drizin with Northwestern University's Center on Wrongful Convictions of Youth, fight for Brendan and his freedom.
In a statement, filmmakers Laura Ricciardi and Moira Demos said, "Steven and Brendan, their families and their legal and investigative teams have once again graciously granted us access, giving us a window into the complex web of American criminal justice."
They continued, "Building on Part 1, which documented the experience of the accused, in Part 2, we have chronicled the experience of the convicted and imprisoned, two men each serving life sentences for crimes they maintain they did not commit. We are thrilled to be able to share this new phase of the journey with viewers."
All 10 episodes of the series will premiere on Netflix on Oct. 19.