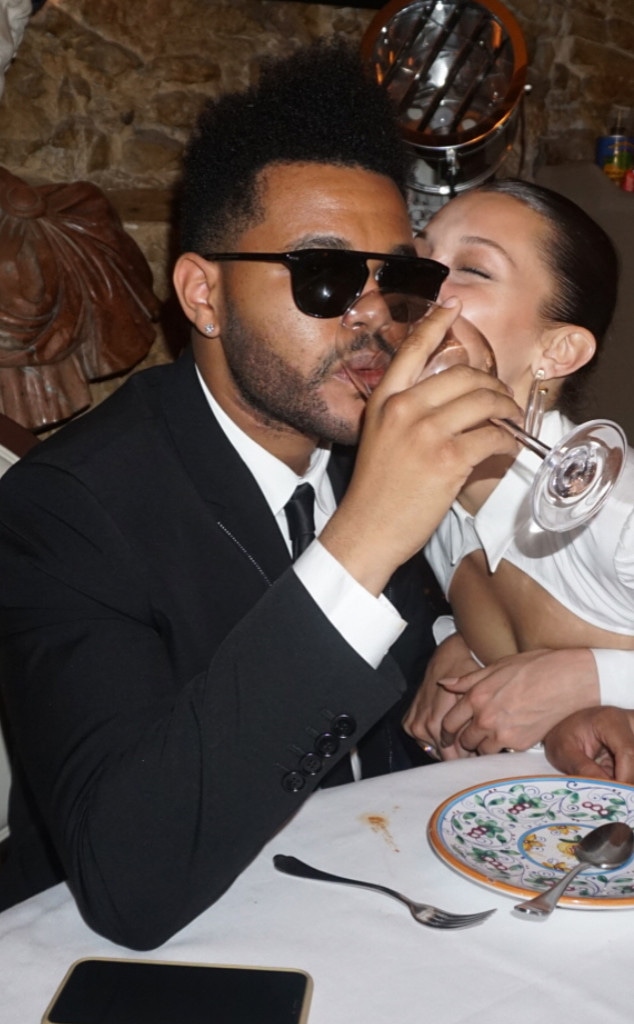 Instagram
Bella Hadid turned 22 years old on Tuesday and The Weeknd celebrated her big day by posting a series of PDA-packed pics on Instagram, including a few never-before-seen shots.
The series started off with a sweet video of the "Starboy" artist kissing his leading lady. As fans scrolled through the images, they also saw the couple sharing a smooch in an art exhibit, getting cozy at a basketball game, enjoying romantic dinner dates and just hanging outdoors. There's even a photo of The Weeknd, whose real name is Abel Tesfaye, holding her hand as she lounges in a bathtub covered in rose petals.
"Happy birthday Angel," he captioned the post. 
Scroll through the photos to see more of their cute moments.
Like any couple, the dynamic duo has experienced ups and downs. In July, E! News reported the two were exclusively dating again after breaking up nearly two years ago. Although, a source told E! News they had been "secretly seeing each other" for months. After all, they were spotted kissing in Cannes in May and enjoyed a romantic rendezvous to Paris in June.
"Abel realized once he started dating around, that he actually is still in love with Bella, and they reconnected," the insider explained.
While both stars are busy with their careers, the aforementioned source said they've been "inseparable and have been truly working with each other's schedules to make it work."
"Everyone around them always knew it was a matter of time, and knew the undeniable bond that they had when they were together," the insider later added. "They always drifted back in the same places so it was a matter of time before they decided to commit to each other again."