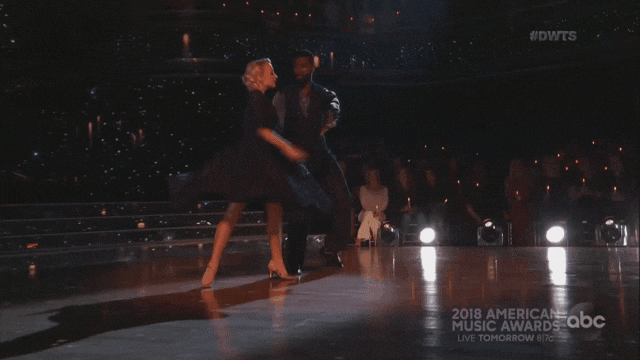 ABC
Listen, we are but human.
Dancing with the Stars' Most Memorable Year week always ends up making us tear up a bit just because of how emotional everyone gets, but tonight, the Harry Potter fan in us was weeping.
In her intro package, Evanna Lynch opened up about the year 2006, when she got cast as Luna Lovegood. She explained that she had been suffering from an eating disorder, and Luna helped save her.
"She was someone who helped me through a really difficult time," Lynch said. "When I was like 11, 12, I was battling an eating disorder. Anyone who's had an eating disorder knows it completely takes over your life, and the only thing that could actually take my attention apart from that was the Harry Potter series."
"I started writing to J.K. Rowling, and she wrote back," she continued. "And we became pen friends after that. I was in and out of hospital, and I would be getting these letters, and her books and her kindness made me want to live again. I love the feeling of creating and acting more than I love the feeling of being skinny or of being perfect."
As she explained post-dance, Lynch was cast through an open call, and Rowling didn't even know she had gotten the part until later. The part of the letter shown in the above video was Rowling's response to the news.
Lynch and her partner, Keo Motsepe, then danced a Viennese Waltz to the iconic Harry Potter theme, and it was breathtaking. We will not lie about the fact that we sobbed and we may have clapped in the office, but it's fine. Can we all learn to Viennese Waltz to the Harry Potter theme? Can they add dance classes to the Wizarding World of Harry Potter? We would take them, but we'd probably never be quite as graceful as Lynch was tonight, and we definitely wouldn't earn a 27/30 from those judges.
Dancing with the Stars airs Mondays at 8 p.m. on ABC.