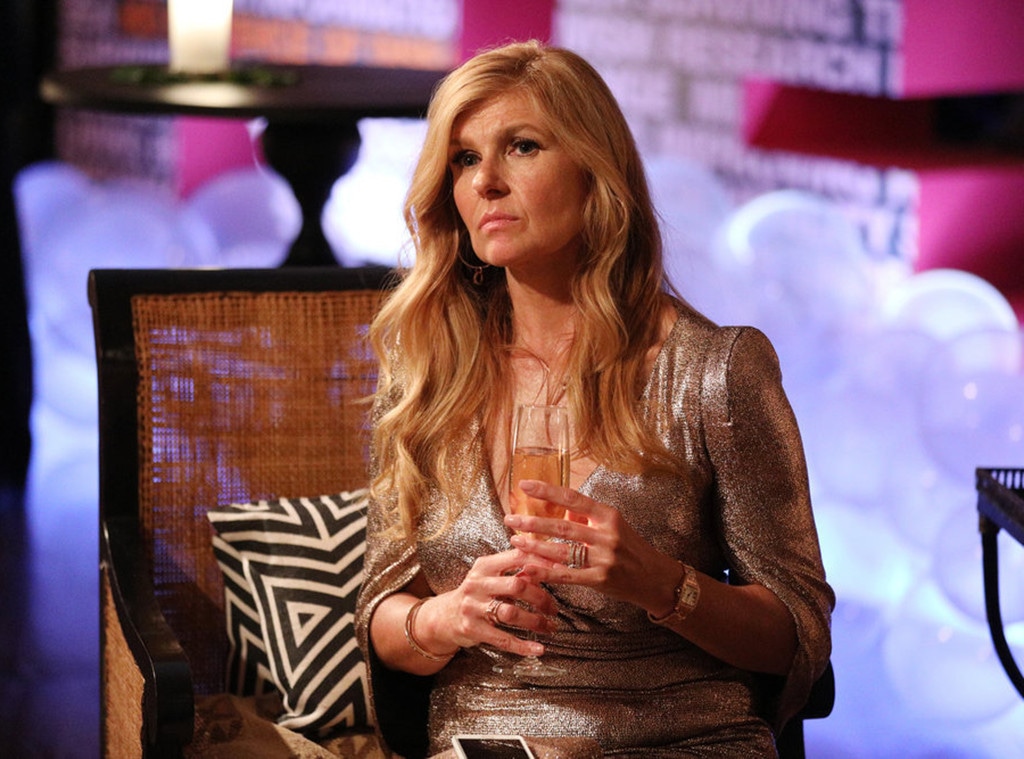 Bravo
There are a LOT of reasons to get excited for Bravo's Dirty John.
It's got pretty much everything you could want from a limited series: blood, dubious romance, mysterious documents, "threats, harrassment, intimidation," a true story to back it up, and even an accompanying podcast! The show is based on a true story that was documented in a podcast and a series of articles in the Los Angeles Times about a woman who discovers that the man she is dating is not the man she thought he was, and while all of that is quite enough to get us hooked, there's one other element we're here to talk about: Connie. Britton.
Britton plays Debra, a successful businesswoman and interior designer who falls in love with the charming John (Eric Bana), only to eventually find out that he's a conman. The trailer, released earlier today, makes the show look like a lot of fun, but there's one thing we just couldn't get over, and that's how much we just really love Connie Britton.
To celebrate the magical Connie (and her magical hair), we captured all her most perfect moments from the trailer.
Here she is checking out her glorious mane in the mirror. (It's perfect, Debra.)
Here she is looking so happy on a date with the guy she thinks is her loving new boyfriend, John.
Here she is again, having a truly great time...for now.
Get you a man who brings you fancy orange juice in bed, at which you can stare so lovingly.
Careful with that hair, Dirty John! It's extremely famous and important.
CONNIE IS SHOOK! Sorry, Debra is shook.
Is there any reason to be suspicious of this dude yet, Deb?
Still having a great time.
But what's this, some sassy side eye?
Now she's sneakin' pics of secret documents in a hidden corner!
Terrifying Doors!
Anyway we cannot wait for this show and for Connie Britton to be in this show and to watch this all go down. If you want to spoil yourself, the podcast is a fabulous listen and the articles are a fabulous read, just as this looks like it's going to be a fabulous watch.
Dirty John premieres Sunday, November 25 on Bravo.
E! and Bravo are both part of the NBC Universal family.