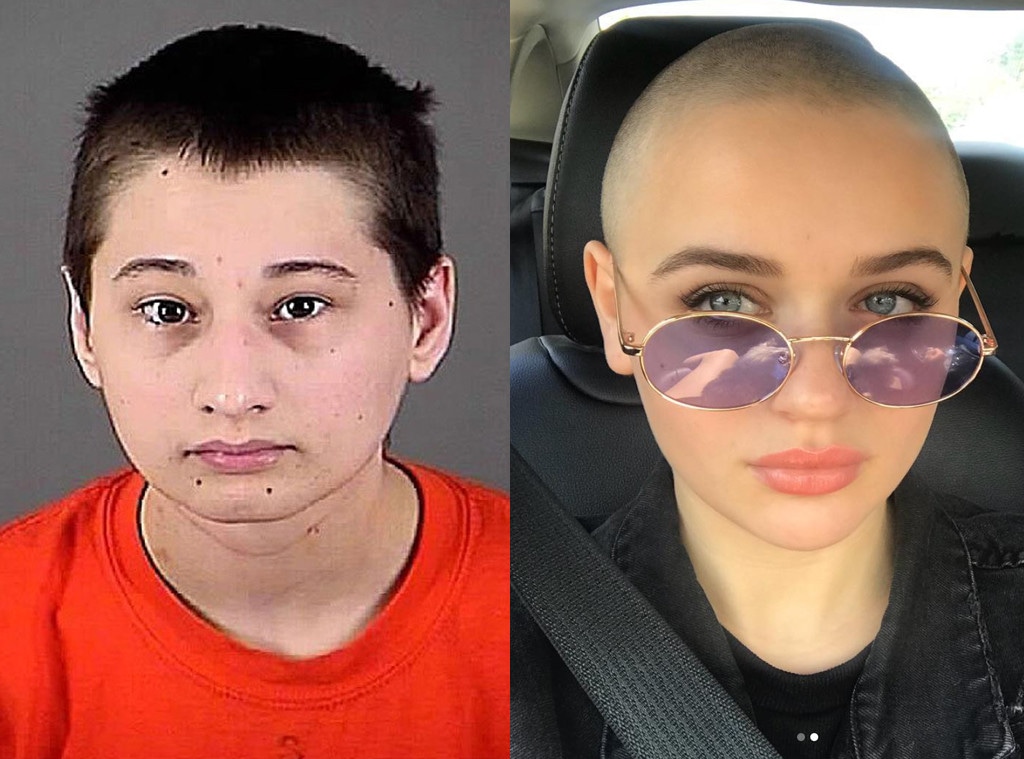 Greene County Sheriff's Office; Instagram
Joey King is transforming into Gypsy Rose Blanchard for her newest role.
The actress debuted a newly-shaved head on Instagram on Monday to announce she will be playing the murderer in a new Hulu show called The Act. Joey told fans, "My name for the next 4 months, is Gypsy Rose Blanchard."
"This story is very disturbing and I am honored to be able to portray it," she said of the opportunity. "What a wild ride this will be on The Act."
In the first season of the anthology series, the actress plays murderer Gypsy Rose Blanchard, a young woman who brutally killed her own mother, Dee Dee Blanchard, in 2015. After Dee Dee's dead body was found in their Springfield, Miss. home by a concerned neighbor, their family and friends slowly began to unravel the truth about what was going on behind closed doors. 
It was later discovered that Gypsy, who everyone believed to be disabled and very ill, murdered her mother with the help of her lover, Chris Godejohn. 
The intrigue deepened when Gypsy appeared to be in perfect health and apparently had been for much of her life. She revealed her frail and sickly appearance was caused by her mother's Munchausen by proxy, which is when a caretaker "either makes up fake symptoms or causes real symptoms to make it look like the child is sick," according to MedLinePlus.
Gypsy is currently serving a 10 year sentence in prison for her role in her mother's murder, where she has recuperated and is now attempting to complete her GED.
Patricia Arquette is slated to play Dee Dee Blanchard in the anthology series, which will air on Hulu.