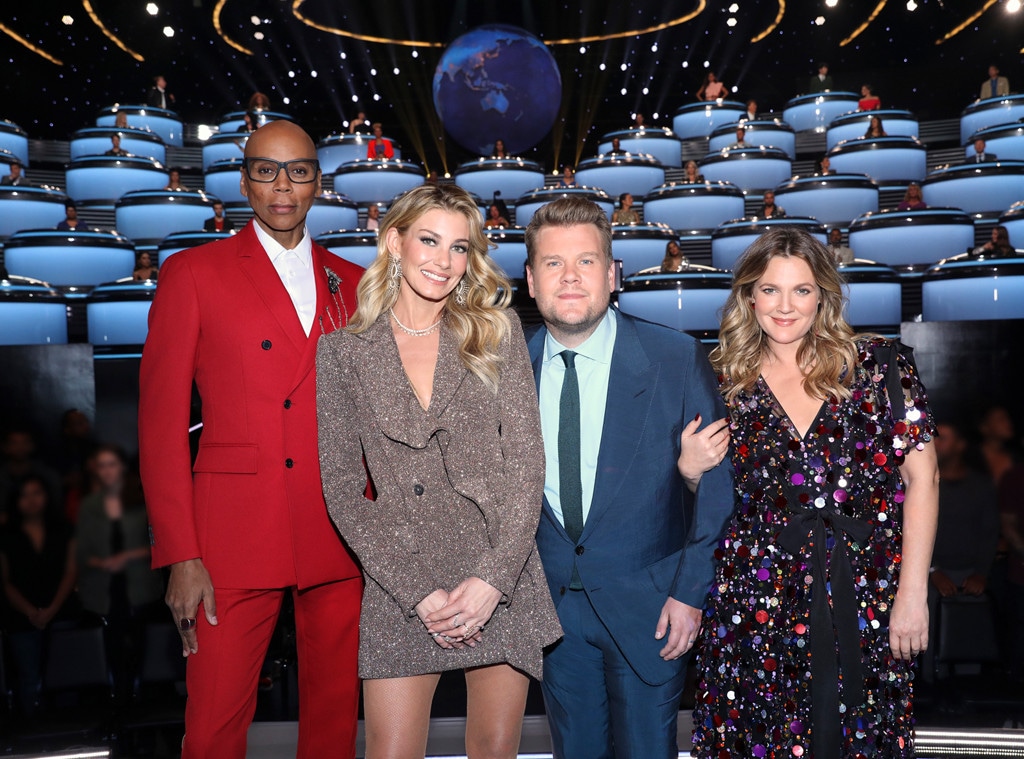 CBS
Please welcome your new reality TV judges: Drew Barrymore, Faith Hill and RuPaul Charles. The trio will serve as the American judges on the new CBS series The World's Best. James Corden will host and executive produce the talent competition series from American Idol veteran Mike Darnell and The Voice and Survivor's Mark Burnett.
"It's only fitting that The World's Best perform in front of the world's best,"  Sharon Vuong, senior vice president of alternative programming at CBS, said in a statement. "James, Drew, Faith and RuPaul are all amazing talents who have excelled in their respective fields on a global scale. We can't wait for them to bring their distinct voices to a show that's unlike any other."
In the series, which CBS is calling a global competition with acts from every genre from around the world, features contestants impressing the American judges and a "wall of the world," which is "50 experts from around the world and every field of entertainment." So, it's kind of like America's Got Talent, but on a global scale.
"We feel incredibly lucky that James Corden agreed to be part of this groundbreaking global event competition," Darnell, president of Warner Bros. Unscripted & Alternative Television, said in a statement. "He's an absolute force of nature, and his versatility, passion and showmanship are unrivaled."
 
"The very name of the show defined the caliber of judges we sought out and ultimately got. Drew, RuPaul and Faith are incredibly accomplished superstars whose talents encompass every area of entertainment," Darnell continued. "Along with James, The World's Best will now be the gold standard of competition shows."
"James Corden is at the top of his game, and there is no one better to host this ultimate international competition series," Burnett, chairman of Worldwide Television Group, MGM, said in his statement "This groundbreaking series is like the Olympics of talent shows and needed the perfect talent combination. Mike and I are thrilled Drew, Faith and RuPaul are all on board. We can't wait to see the fun they have together."
The 10-episode series premieres in 2019.