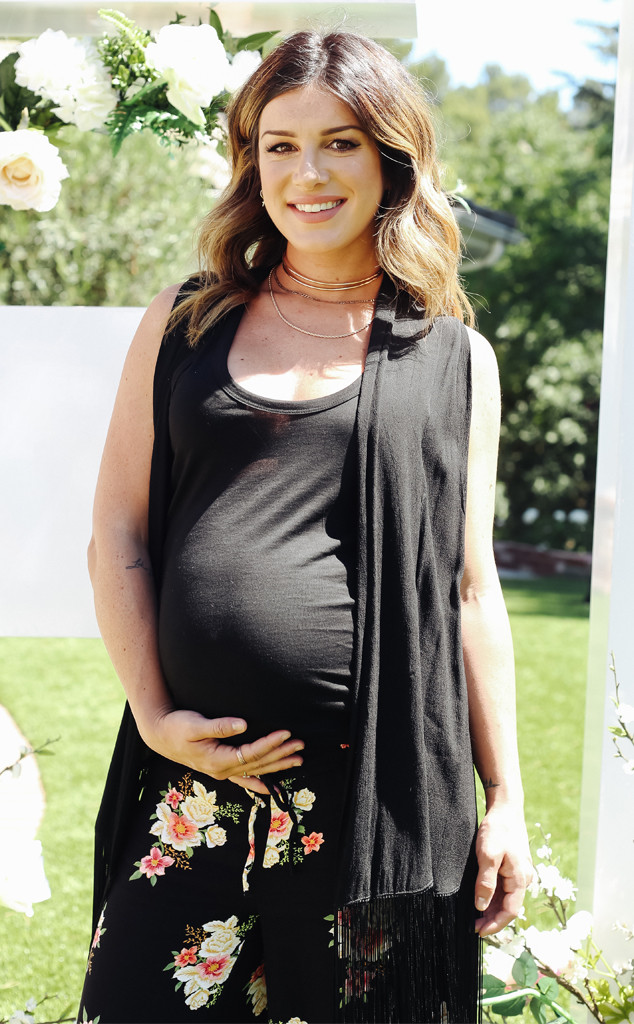 Courtesy of FabFitFun
Shenae Grimes is one proud mama!
One week after giving birth to a baby girl named Bowie, the former 90210 star took to Instagram and gave a glimpse into her new reality.
"To celebrate Bowie's 1 week birthday, I'm wearing my postpartum bod with pride. I was nervous to post this because I'm sure I'll receive comments from people asking if I'm magically 5 months preggers again already or saying I looked hella tired or WHATEVER but I felt it was important to share on social media because this is my reality and I'm proud and empowered by this incredible body and the life it created," she shared with her followers. "Now that is some real magic!!!"
Shenae added, "I won't lie, while I was so excited to welcome baby girl, I was really nervous about how insecure I would feel in the days that followed about my body and my belly without a baby in it anymore. Not important in comparison to the excitement and love and joy I knew I'd be feeling but a valid feeling nonetheless."