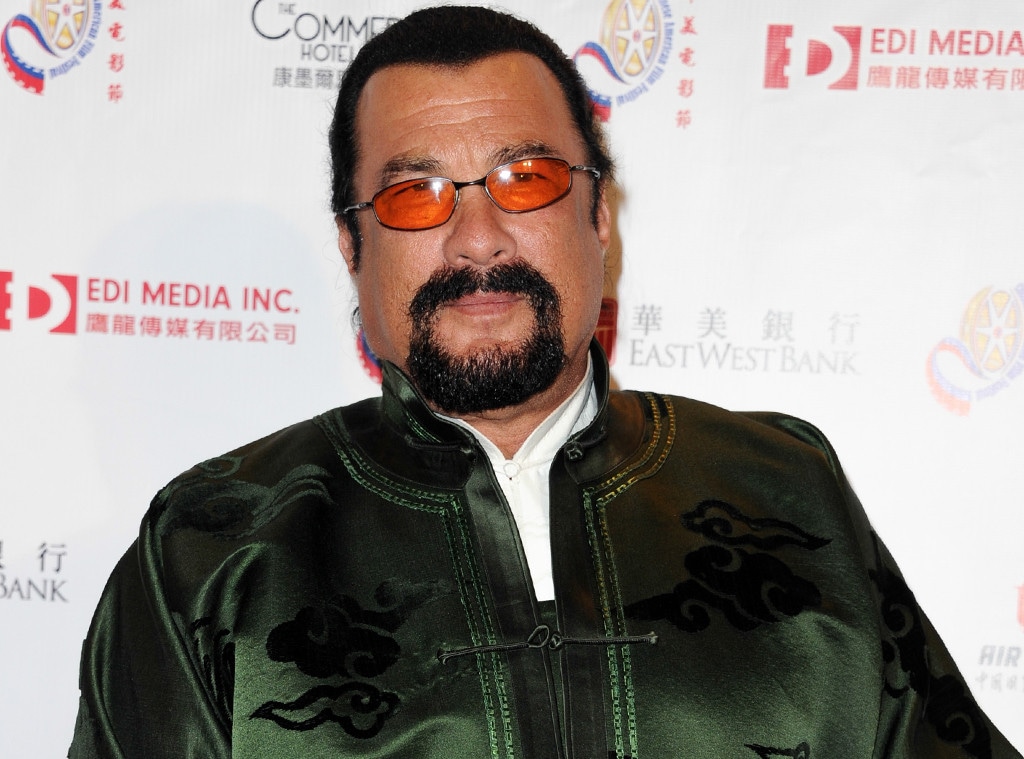 Allen Berezovsky/Getty Images
Steven Seagal walked out of his live interview with the BBC on Thursday after being questioned about the sexual misconduct allegations against him.
After journalist Kirsty Wark asked the actor how he deals with the accusations, Seagal ripped off his earpiece and microphone and stormed off. She then checked to see if the Above the Law actor was still there before turning her attention back to the viewers.
"Steven Seagal, there," she said. "And, of course, though he didn't respond there, he has said previously he denies any allegations that have been made against him."
Back in March, Regina Simons accused Seagal of raping her when she was 18. Faviola Dadis also accused him of sexually assaulting her at a casting session when she was 17. Seagal's attorney, Anthony Falangetti, denied the accusations in a statement to ABC News.
"Mr. Seagal denies all accusations and continues to stand his ground that he has not engaged in any such misconduct," the statement read. "The allegations that have been made against Mr. Seagal are false and have no substantive material support. The accounts of both women are completely fictitious and totally made up. The allegations are a disservice to women who are victimized because of real predators in the film industry."
The Los Angeles County district attorney's office declined to prosecute Seagal for Simons' allegations, noting that the alleged incidents were beyond the statute of limitations.
Portia de Rossi, Julianna Margulies and Jenny McCarthy have also accused Seagal of various forms of misconduct. As Wark noted, Seagal denies any wrongdoing.