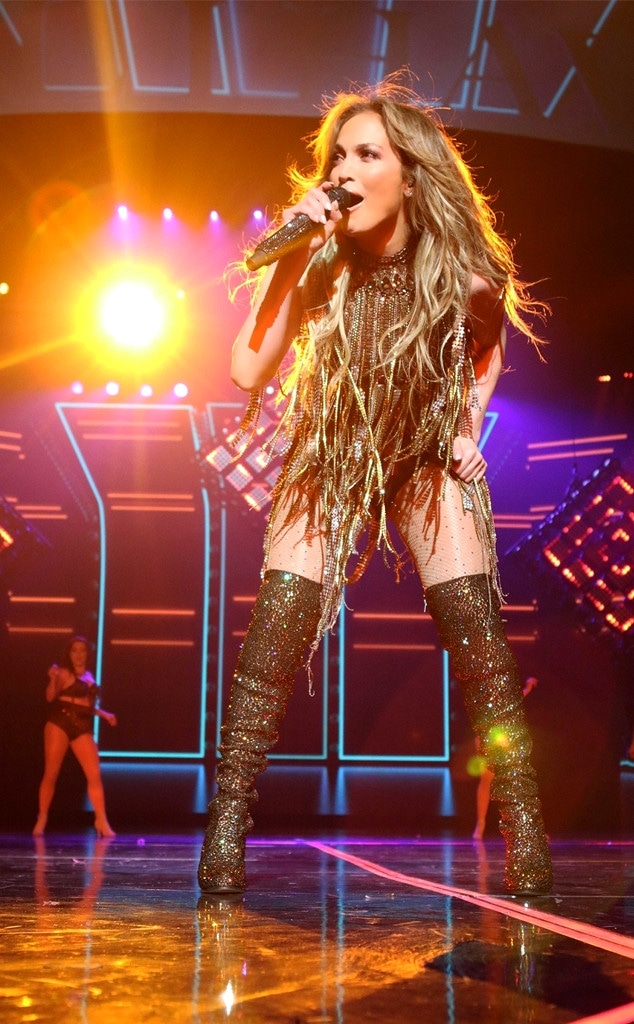 MediaPunch / BACKGRID
Goodbye Las Vegas and hello Los Angeles!
Fresh off the heels of her successful residency called "All I Have," Jennifer Lopez is set to debut a new song at the 2018 American Music Awards.
Dick Clark Productions announced today that the three-time AMA winner and former host would perform a brand new song from her upcoming feature film, Second Act, during the award show.
Starring Milo Ventimiglia, Vanessa Hudgens and Leah Remini, the film (out December 14) follows Lopez' character, Maya, as she challenges the sterotypes of Madison Avenue to prove that her street smarts are just as valuable as book smarts and it's never too late for a Second Act.
Lopez joins previously announced artists Khalid, Halsey, Taylor Swift, Dua Lipa, Cardi B and Shawn Mendes on stage for one of music's biggest nights.
Watch:
Jennifer Lopez Shares Most Memorable Moment of Vegas Residency
Just last weekend, Lopez concluded her 18-month run at Planet Hollywood's Zappos Theater. The high-energy show was widely received by critics, fans and celebrity friends alike. She played classics like "Jenny from the Block," current hits like "Dance Again" and a captivating rendition of Lee Ann Womack's "I Hope You Dance" with the same enthusiasm, passion and showmanship every single night.
Her boyfriend Alex Rodriguez was also a constant support to her throughout the residency.
"#AllIHave isn't just the name of the show, it's what she has given to her audiences every single night. She is working as hard today as she does every day and it's amazing to watch," Rodriguez wrote on Instagram.
With an upcoming movie release and other projects in the mix, Lopez is closing out 2018 with a bang.
Don't miss her performance on this year's American Music Awards airing Tuesday night at 8 p.m. on ABC.