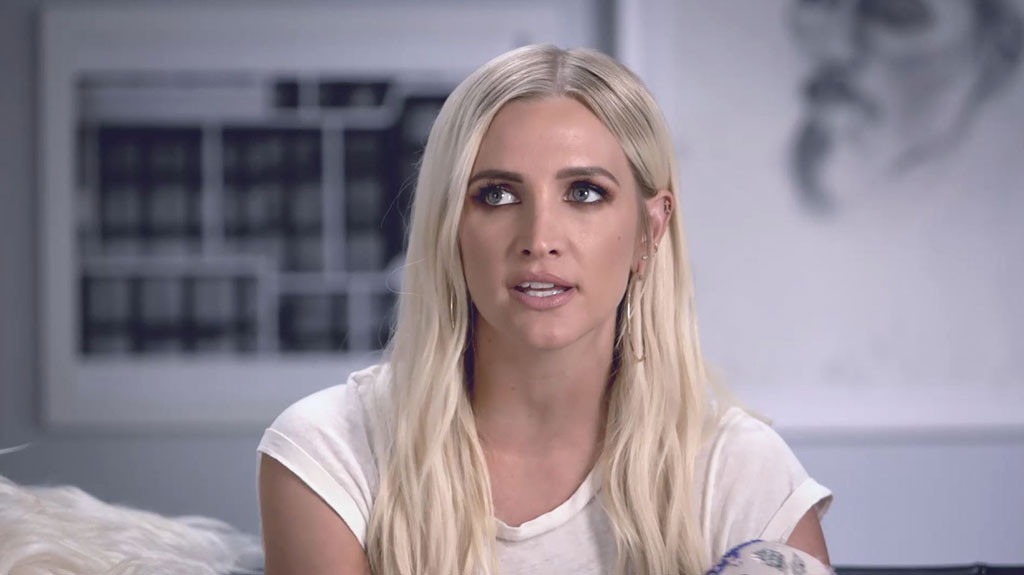 E!
The best of both worlds doesn't come without hard work.
On Sunday's all-new episode of ASHLEE+EVAN, Ashlee Simpson-Ross' ability to juggle both motherhood and her professional life was put to the test. Not only was the "Pieces of Me" singer actively working in the studio, but she and Evan also launched their capsule line for Zadig & Voltaire.
"We design gender neutral jeans and shirts and jackets and sweaters," the mother of two explained in a confessional. "We are in and out of being in the studio, I'm doing a shoe and handbag line with my mom."
Understandably, Simpson-Ross felt "more frazzled than focused" with all of these undertakings. Nonetheless, the Melrose Place alum made sure to put work first for a party for the Zadig & Voltaire collaboration.
"Whenever I have an evening event, I'm definitely thinking about my kids and knowing I can't be there to put them to bed," the 7th Heaven actress further relayed. "And I definitely can't wait to take the extensions outta my hair and wipe the makeup off and cuddle with Jagger."
During a pow-wow with mom Tina Simpson, Ashlee was reminded that "being a working mom is always a juggling act no matter what." Yet, the Simpson matriarch was eager to build Ashlee her own "billion dollar brand."
"Music is a career by itself, having a clothing line is a career by itself, having a shoe line is a career by itself, being a mom is a career by itself," Ashlee expressed later on. "It's definitely overwhelming."
Thankfully, the industry vet had quite the partner in husband Evan Ross, who promised to be on daddy duty while Ashlee worked. In addition to being responsible for Jagger, Ross promised Ashlee he would grab her oldest Bronx from school.
"Are you going to make today so easy for Dada while mom's at work?" Evan jokingly asked his 3-year-old daughter.
Watch:
Ashlee Simpson-Ross Faces Struggles of a Working Mother
Evan was more than equipped to take care of the kids, especially since he had his best friend Jaz by his side.
"It's hard when both parents are working, 'cause we're trying to find a way to both be there for the kids as well as work," the Star actor admitted. "I've had to change certain schedules during my day and so now I've gotta pick up the slack and go pick Bronx up from school…which is amazing 'cause, I'm definitely the youngest dad at his school. So I look swaggy."
Although Ashlee was able to have a killer recording session in the studio, she still felt as if she was being absent at home. During an additional sit down with Tina, Ashlee asked her mother for further guidance about being a working mom.
"I think if you're doing what you love and your passion shows through, that's all that matters," Tina candidly dished to her daughter. "The key to it is that you find what works for you and your family and then you'll find that success."
Jessica Simpson's mom even reminded Ashlee that the whole family went on tour with the "With You" singer so that they could still be together. This reminder inspired the youngest Simpson to bring her youngest child on set to a photo shoot.
"It felt so wonderful to have Jagger come up to our photo shoot. I felt like it was a huge success…although there's like crying and sometimes she's over it," Ashlee concluded to the ASHLEE+EVAN cameras. "No matter what it is, I want my family to be together."
Catch this week's ASHLEE+EVAN to get a taste of Ashlee's working mom life!