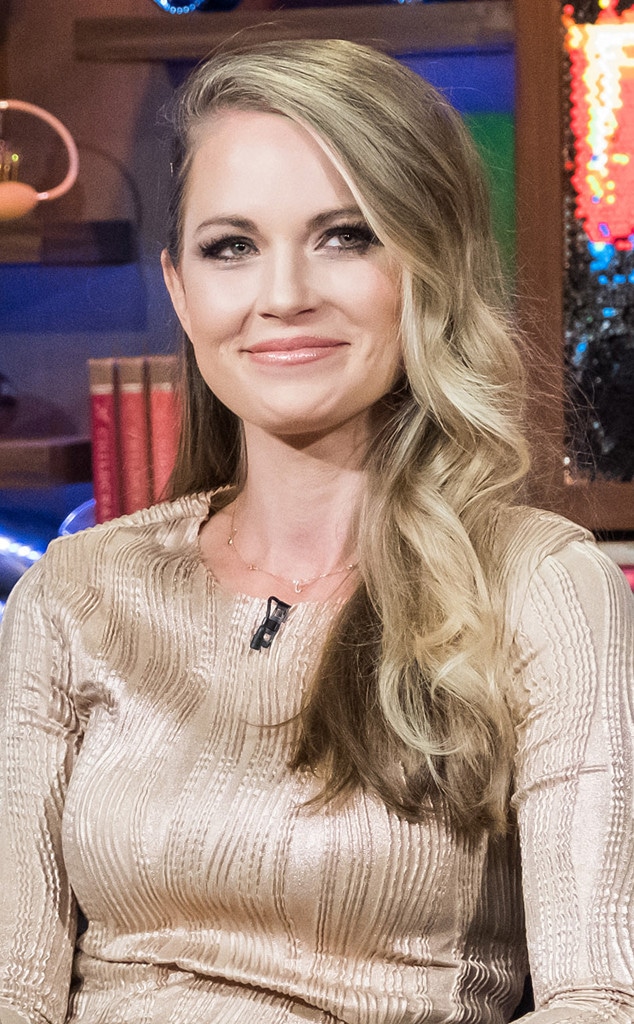 Charles Sykes/Bravo
Cameran Eubanks deleted a social media post after it caused "such a fuss" on Thursday.
The 34-year-old Southern Charm star took to Instagram to apologize to her followers over a post she had previously shared about getting a flu shot. "I just deleted a post that I made today about my belief in getting the flu shot," Cameran told her fans. "Never did I think it would cause such a fuss."
She went on to write, "I'm sorry to all I offended who don't believe in vaccinating themselves and their children. If you do not vaccinate I do not think you are stupid or wrong. We just disagree."
"I have always said I will not talk about religion or politics on social media and now I'm adding vaccines too," the Bravo star concluded her message.
It was just about a year ago that Cameran welcomed her first child with husband Jason Wimberly. Cameran gave birth to the couple's daughter, Palmer Corrine Wimberly, on Nov. 11.
"Palmer Corrine Wimberly touched down 11/11/17 at 8:37 am. 7 pounds 3 oz 20 inches long," Cameran announced on Instagram last November. "Wildest experience of my life! Jason is recovering and doing well."