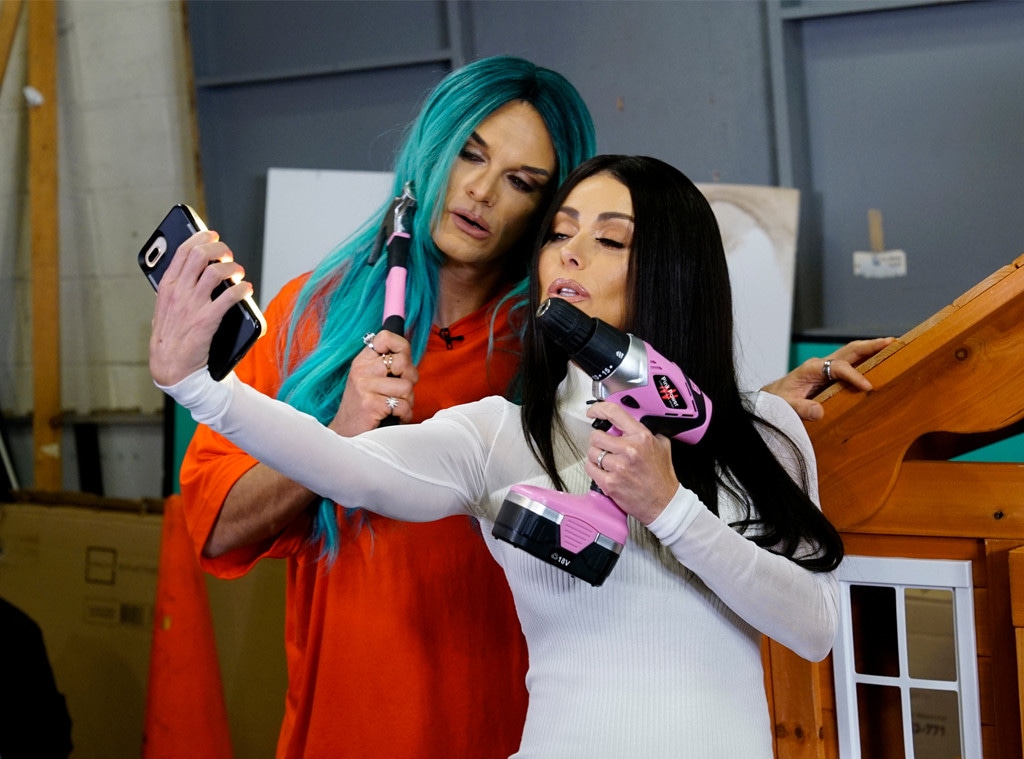 David M. Russell, Disney/ABC Home Entertainment and TV Distribution
Kelly Ripa and Ryan Seacrest are TV's favorite duo...or at least one of them, and it's because they are so much fun together.
Every week fans tune in to Live With Kelly and Ryan to see what the morning show's two hosts will get into that day. Will they dress up like a Kardashian, or will they hang out on a giant flamingo pool float? The possibilities are endless and the laughs are contagious.
Since this duo is so dynamic they've made it to the 2018 E! People's Choice Awards finalist round for Daytime Talk Show of 2018, and really are you surprised? Their chemistry is undeniable, they are always ready to laugh and they get some of the greatest guests to chat about super fun topics. 
Basically, Live With Kelly and Ryan is a hoot from start to finish and it's because of the co-hosts friendship both on and off screen.
From the moment that Seacrest was named as Ripa's new co-host back in May 2017 their on-screen banter and love for one another was clear.
Over the years, their friendship has continued to grow and there is one thing that can't be denied...they always seem to have a blast together.
So, in honor of this duo's show being in the running for Daytime Talk Show of 2018 at the PCAs (which airs next month), we've rounded up the funniest and sweetest BFF moments between these two friends and co-workers.
Trust us, looking at all these pictures will make you wish your office was this much fun!
When you're done with your BFF envy and workplace FOMO make sure to cast your vote for Live With Kelly and Ryan before the PCAs voting ends on Friday, Oct. 19.