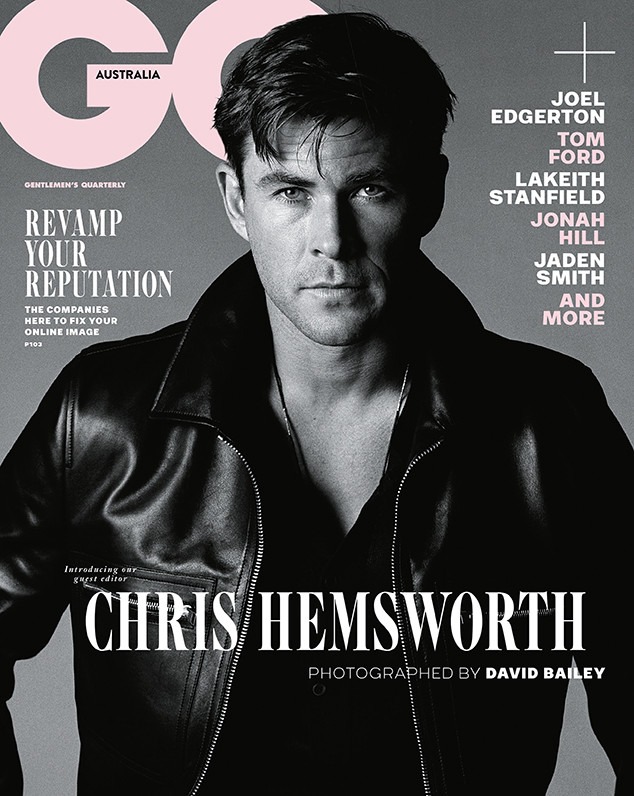 Photographer - DAVID BAILEY for GQ Australia
Even as a celebrity, Chris Hemsworth is no stranger to the "what ifs" in life.
One of the questions that he ponders is whether or not his career took a toll after he became a father. The Aussie tells GQ Australia, "I do wonder sometimes, if we [wife Elsa Pataky] hadn't met, what my career would look like. Have I made decisions based on that? How has that influenced me?"
He continues, "There's times when I've thought, 'Wow, because having kids is more important to me, some of my roles have suffered.'"
Not that the star regrets having a family, but he is "aware" of the sacrifices he has made for his three kids, Sasha, India Rose and Tristan. "There's definitely a couple of films I could've put way more energy into but I was like, 'No, I'd rather be with my kids.'"
With this in mind, Chris has come to terms with his desire to work and be a good dad.
Photographer - DAVID BAILEY for GQ Australia
He says, "It can't be a truly individual, selfish endeavor but we still need to take care of our own."
Taking care of his family also means raising his kids to be grateful for the life they have, which can be a challenge when you are an A-list actor. "I feel gross about it," Chris says about his financial success. "I don't want them to feel like they're privileged in any way."
He explains, "The fact that we have money and their parents are famous, that somehow they're special, that scares me because we grew up with no money."
Hemsworth's devotion to being a loving and present father is evident in the rare, but adorable moments he shares of him and his kids playing on social media. And while he vows to not to give in to the "exploitation" of celebrity kids, he likes sharing a genuine look at his daily life. 
To read the full interview, check out the November issue, which hits newsstands Oct. 8.